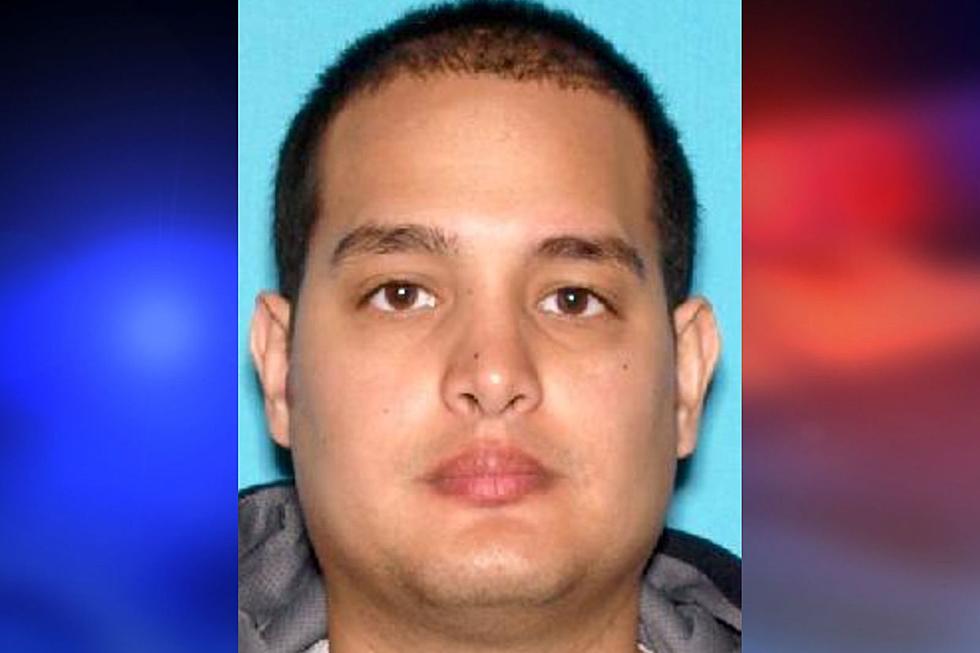 Vernon, NJ police officer admits making sexual advances on women while working
Emanuel Rivera NJMVC photo shared by state prosecutors (NJOAG)
▶ A Vernon police officer admits he made sexual advances on women during work
▶ Emanuel Rivera, 38, faces prison when sentenced in April
▶ Rivera admits to an "imbalance of power" with those he propositioned
---
A suspended Vernon police officer has pleaded guilty to making sexual advances on women while on duty.
Emanuel Rivera also admitted that there was an imbalance of power in those situations, due to the intimidating nature of such requests coming from a uniformed police officer,  state Attorney General Matthew Platkin said Friday.
The 38-year-old Vernon resident pleaded guilty to two counts of conspiracy to commit official misconduct in Sussex County Superior Court.
Rivera had previously faced charges from a grand jury of attempted sexual assault and criminal sexual contact, official misconduct and a pattern of official misconduct.
He has admitted that while on duty, he approached women he interacted with through his capacity as an officer and "sought personal relationships," in violation of the Vernon Police Department's regulations.
Vernon cop faces five years in prison for conspiracy to commit official misconduct
When sentenced on April 27, prosecutors will recommend a sentence of five years in state prison on each count — to run at the same time.
Rivera had worked for Vernon Township police since July 2013. He has been suspended without pay since August 2021, after being indicted by a state grand jury.
He has agreed to give up his current job and was banned from future public employment, as part of a plea deal.
2019 investigation leads to two other allegations from women in Vernon
Vernon police referred the case to the state Attorney General's Office after a 2019 incident.
Police officers, including Rivera, had responded to a call at a home, where they met a woman and her ex-boyfriend. She told them that she would spend the night at a local friend's house.
Rivera apparently then followed her, investigators found, as he approached the woman's parked car outside the friend's house — while he was still on duty.
He allegedly made inappropriate sexual remarks and reached down her shirt before telling the woman to follow his patrol vehicle to the parking lot of an abandoned church.
Rivera directed the woman to get out of her car and then groped and attempted to sexually assault her, prosecutors previously said. She resisted and stopped the acts.
He left and returned to work and the woman immediately alerted several friends about what happened.
After Rivera was charged stemming from that incident, the Sussex County Prosecutor's office investigated allegations that two other women were pursued by him — with the officer using work to get their phone numbers in 2014 and in 2015.
"The damage done to the trust of these women and the public by this disgraced officer's actions is an outrage," Platkin said in a written statement.
Office of Public Integrity and Accountability Executive Director Thomas Eicher called Rivera's conduct "a clear and disturbing abuse of the power and trust that come with the badge."
Erin Vogt is a reporter and anchor for New Jersey 101.5. You can reach her at erin.vogt@townsquaremedia.com
Click here to contact an editor about feedback or a correction for this story.
From coast to coast: The 20 best regional fast-food chains to try
From burgers to subs and even creamy milkshakes, these tasty fast-food chains, compiled by
Stacker
, are a must-try on your next road trip.