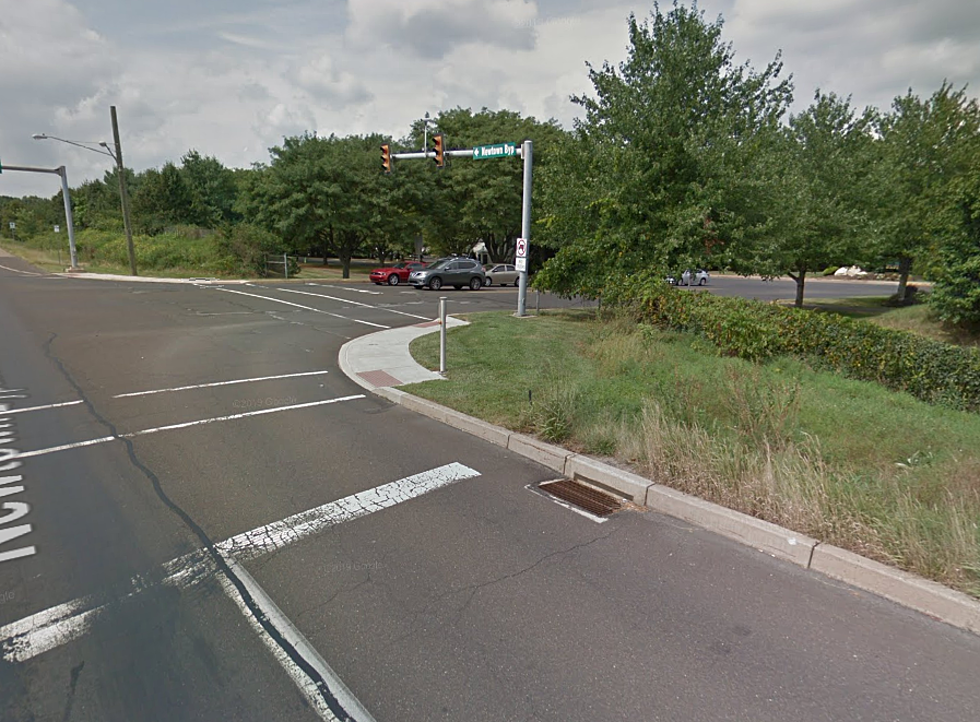 Lanes Closures on Newtown Bypass This Week
Credit - Google
Heads up: Patch is reporting that we can expect lane closures on the Newtown Bypass and Route 532 this week. The closures are coming as PennDOT does some construction work.
Expect delays all week, between the hours of 9am - 3pm, as PennDOT installs 73 ADA (Americans with Disabilities Act) specified curb ramps at 18 intersections in Bucks County.
Here's where the work will be done, according to Patch:
Route 413 (Newtown Bypass) and Route 532 (Durham Road) in Newtown Township
Route 413 (Newtown Bypass) and Newtown Langhorne Road in Newtown Township
Route 532 (Durham Road) and Route 532 (Sycamore Street/ Washington Crossing) in Newtown Township
Mirror Lake Road and Yardley Langhorne Road in Lower Makefield Township
Stony Hill Road and Cardinal Drive in Lower Makefield Township
If you live or commute in any of these areas, give yourself plenty of time to get around. The weather looks pretty good this week, but, if it changes, the construction may take longer.