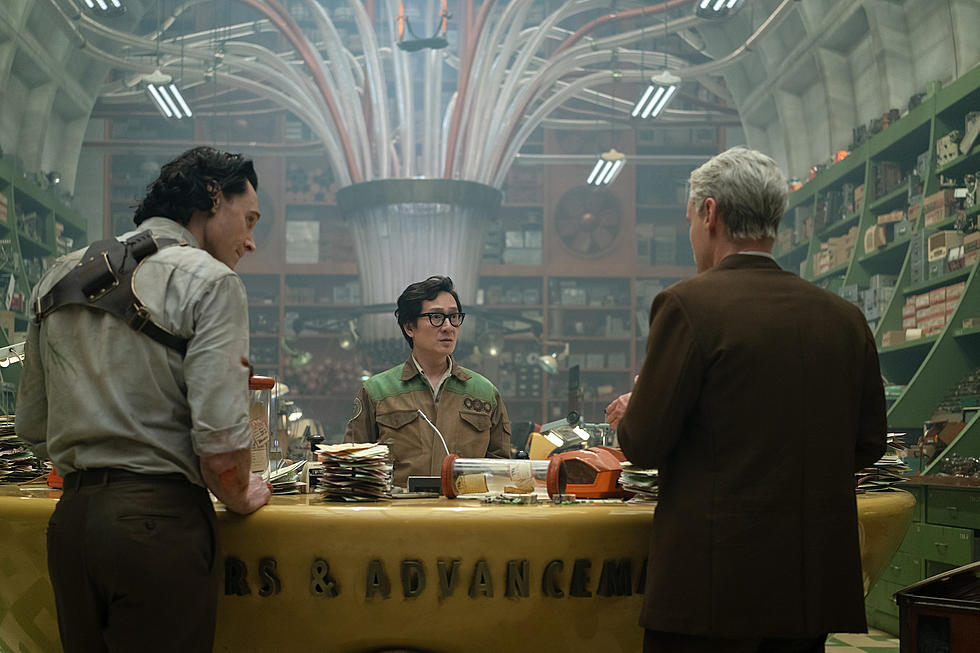 'Loki' Is Back In New Season 2 Trailer
Marvel
Loki has been hailed as one of the best Disney+ Marvel shows, and it seems fans are eagerly awaiting Season 2. The show stars the always-watchable Tom Hiddleston as Loki, brother to Thor and son of Odin. He's gone through a bit of a redemption arc (kind of). That redemption arc was.... not being his original self. A variant of the Loki from the main Marvel Cinematic Universe managed to get ahold of the Tesseract, which landed him in some trouble.
The TVA — AKA the Time Variance Authority — catches wind of this transgression. After that, Loki is faced with a choice. He can either be wiped from existence since he's a "variant," or he can help repair the timeline to atone for his sins and set everything aright. The issue is, he's competing with a female version of himself named Sylvie, through the depths of time.
Now that we've got the setup out of the way, we can talk about Season 2. The end of the first season saw the recreation of a multiverse, which Loki and his comrades are being indiscriminately ripped through. He has to get back to the TVA to warn them about "He Who Remains," a variant of Kang the Conqueror. (Loki Season 1 was released well before Kang actor Jonathan Majors was charged with assault in New York City.)
Here's the latest teaser for Loki Season 2:
READ MORE: Every Marvel Phase Four Movie and Show, Ranked From Worst to Best
The official synopsis for the season reads...
Loki Season 2 picks up in the aftermath of the shocking season finale when Loki finds himself in a battle for the soul of the Time Variance Authority. Along with Mobius, Hunter B-15, and a team of new and returning characters, Loki navigates an ever-expanding and increasingly dangerous Multiverse in search of Sylvie, Judge Renslayer, Miss Minutes, and the truth of what it means to possess free will and glorious purpose.
Loki Season 2 premieres on October 6 on Disney+.
Sign up for Disney+ here.
Every Marvel Disney+ Show, Ranked From Worst to Best
A year and a half into Marvel Studios' dive into television, here are all their shows so far.