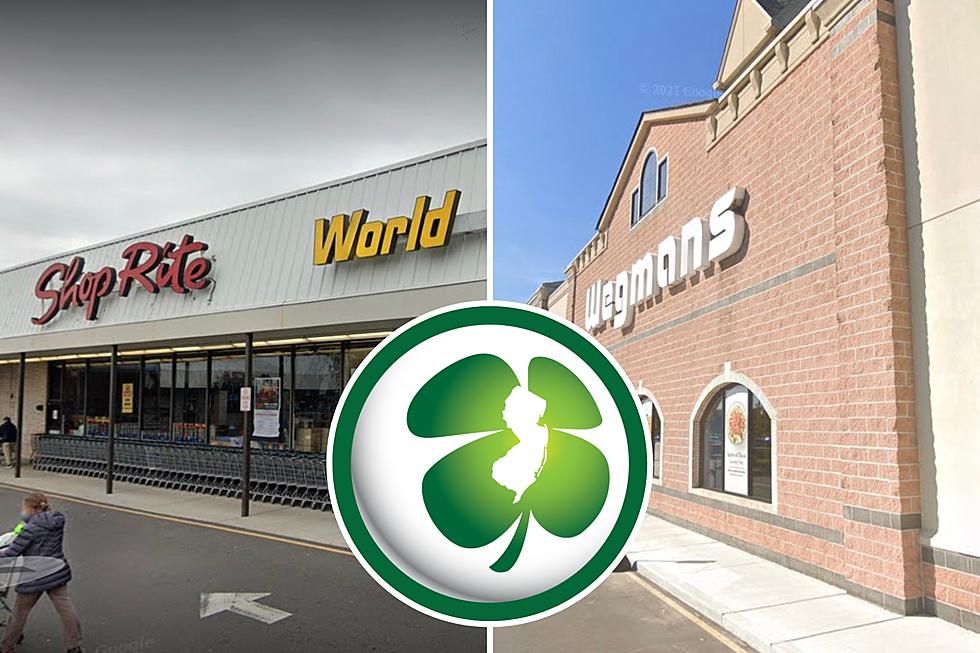 Two New Jersey Lottery Tickets Win $1 Million in Friday's Mega Millions Drawing
Composite via Google Maps
Two New Jersey Lottery tickets each won a $1 million prize in Friday night's Mega Millions lottery drawing. Lottery officials just shared the news on Monday morning (July 24) in a statement issued to the media.
Both of the winning tickets were sold at the Jersey Shore. They were sold at these retailers:
ShopRite #623, Routes 36 & 71 in West Long Branch, NJ
Wegmans Food Market, 1104 Route 35 in Ocean, NJ
By the way, nobody won the Mega Millions jackpot so the prize has grown to $820 million. It'll be drawn on Tuesday night (July 25) at 11 pm. 
There were, however, several smaller prize winners for New Jersey Lottery players. Those winners matched four of the five white balls and the Gold Mega ball won a $10,000 prize, according to the NJ Lottery. 
7-Eleven #35055, 897 Schulyer Ave. in Kearny, NJ
KDM Mart, 2510 Route 9 South in Howell, NJ
Plus, a ticket sold in Bergen County winning tickets were purchased with the Multiplier option so that prize was $20,000. It was sold at Foster Stationery on Washington Ave in Bergenfield, NJ.
Two $1 Million Powerball Lottery Tickets Sold in New Jersey Last Week
Meanwhile, two lucky New Jersey lottery players also hit a huge jackpot last week. Two tickets sold in New Jersey matched all five of the white balls that were drawn on Wednesday night, winning a $1 million prize.
They did not match the red Powerball.
These tickets were sold at retailers in North Jersey. Here's where:
Bergen County: Metro Liquor, 100 Broadway, in Elmwood Park, NJ
Essex County: Galaxy Liquors, 410-412 Central Ave., in Orange, NJ
Where Are They Now? Looking Back at Philadelphia TV's Most Famous Anchors
From John Bolaris to Larry Mendte and from Lisa Thomas-Laurie to Renee Chenault-Fattah, Philadelphia's media landscape has been shaped by some of the nation's most iconic anchors (and reporters). But where are they now? We take a look back: