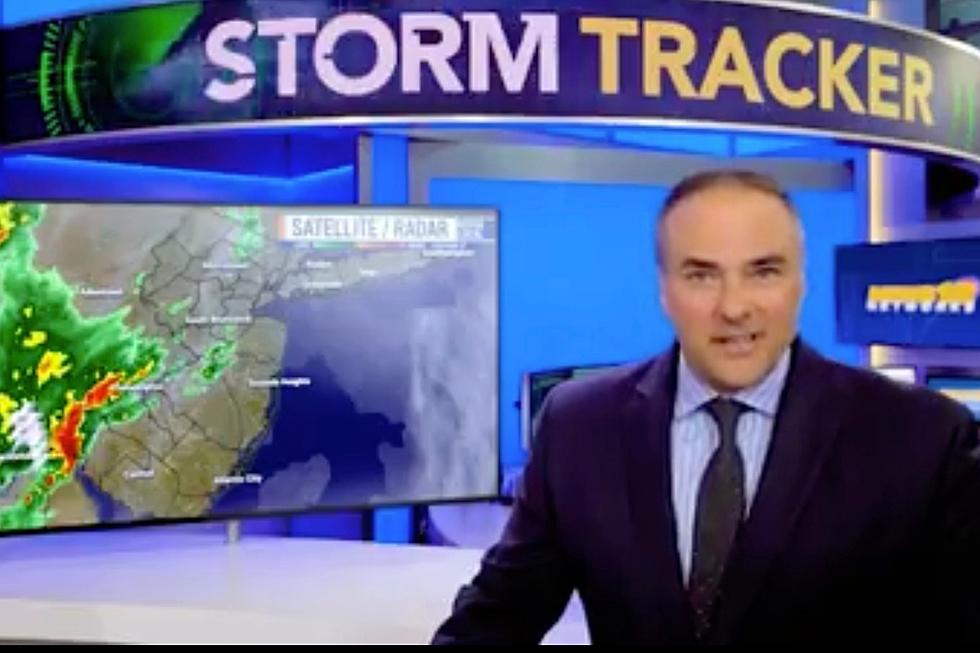 SHOCKER! News 12 New Jersey Lays Off Veteran Meteorologist & Others
via Facebook
Television in New Jersey will look drastically different than it has for years.
News 12 New Jersey —the state's only commercial-broadcast TV news programming —just laid off some of the network's most famous famous faces.
New 12 New Jersey Lays Off Meteorologist James Gregorio
Perhaps most notably from that list of layoffs at the station? News 12 New Jersey has reportedly released their longtime on-air meteorologist, James Gregorio. Gregorio first joined the station in 1997, according to his LinkedIn Profile.
Gregorio has not publicly commented on the news (as of Tuesday afternoon).
He was the face of some of the state's largest weather events including Hurricane Sandy. Most recently, he was seen as a part of the station's morning broadcasts.
News 12 Lays Off Alex Zdan, Rick Holmes & John Bathke
James Gregorio was not the only layoff at the station this week.
It's reported that they laid off eight members of the New Jersey team and as many as 30-40 employees across the region.
In New Jersey, the other layoffs included political reporter Alex Zdan. Plus, anchors Rick Holmes and John Bathke. All of which had been with the station for several years.
Other employees who worked behind the scenes were also let go. That appeared to include producers, camera people, and an assignment editor who were also let go reports say in New Jersey.
It's believed that more than 40 people were laid off in total from the News 12 network (which includes stations in The Bronx, Brooklyn, West Chester, Long Island, and more). That report came from TVNewsCheck.com
News 12 Responds to Layoffs
The news of the layoffs was first reported by New JerseyGlobe, but we've reached out to News12's parent company who confirmed the news. News 12 is owned and operated by Altice USA.
They said that the station is committed to providing viewers with hyperlocal coverage across all platforms.
"As part of this mission, we are investing in more in-community reporting and events, creating content for streaming platforms, and making News12.com a user-friendly hub for all things local," a station spokesperson, Janet Meahan, told NewJerseyGlobe.com.
94.5 PST and Townsquare Media reached out to News 12's parent company, Altice, for further comment. We'll update this story if they respond to our request.
Of course, this is just the latest in a series of layoffs for the TV station.... 
New Jersey New Jersey's Carissa Lawson Departs The Station
Earlier this summer we told you that veteran anchor from News 12 New Jersey, Carissa Lawson, departed the station.
Lawson, a veteran of the station's morning show, shared that she had left the station earlier this summer.
The news was finally confirmed on September 6 in a post on social media.
"Over the past three months I have been truly touched by the viewers who have reached out to me to tell me how much they miss me on the morning show," Lawson said in a message posted on Facebook at the time the news broke in September.
At that time we also reached out to News 12 New Jersey's parent company, Altice, for comment on the decision, but did not hear back.
Where Are They Now? Looking Back at New York City TV's Most Famous Anchors & Reporters
From Sue Simmons and Roz Abrams to Ernie Anastos and Jim Rosenfield, New York City's media landscape has been shaped by some of the most iconic anchors (and reporters) ever. But where are they now? We take a look back:
Gallery Credit: Joe, 94.5 PST