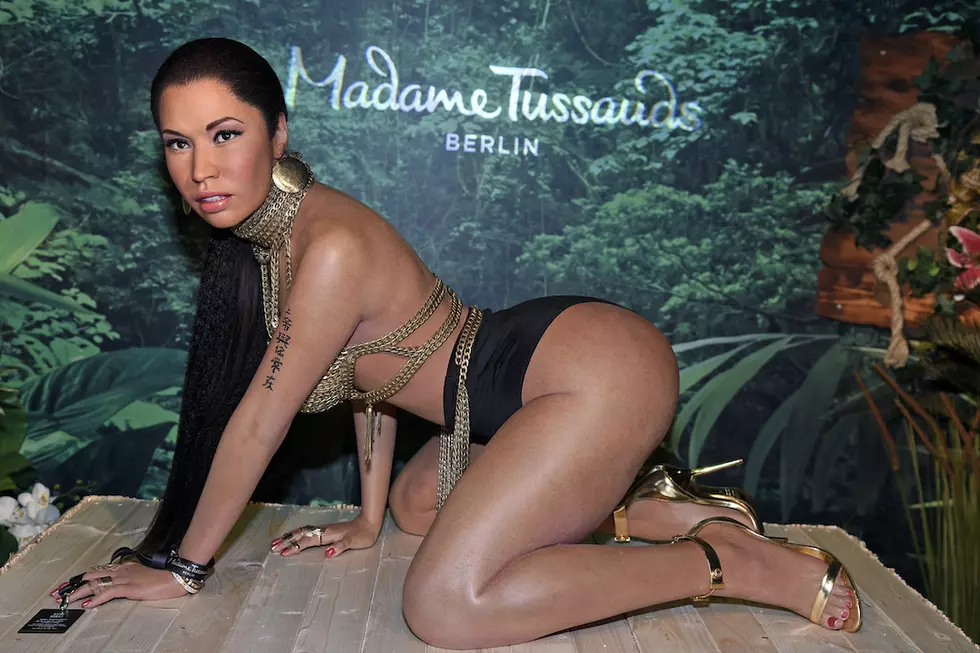 Fans Hate Madame Tussauds' New Nicki Minaj Wax Figure, Say It Doesn't Look Like Rapper
Tristar Media, Getty Images
On Tuesday (Jan. 7), the museum's Berlin, Germany location unveiled their new Nicki Minaj figure dressed in the outfit she wore in her 2014 video for "Anaconda." When the photo surfaced on social media, the Barbz (aka Nicki Minaj fans) were angry because the figurine bears little resemblance to the newly-married rapper.
Folks on Twitter were quick to point out that the statue doesn't look like Nicki at all and others had some choice words for the designer who created the sculpture.
"Whoever did that wax figure of Nicki Minaj needs to be fired," wrote one user. Another person tweeted, "Y'all see that Nicki Minaj wax figure?????😭 whoever did that needs a kick and more."
Nicki Minaj wax figurine in Berlin resembles the same statue that was unveiled at Madame Tussauds' Las Vegas location in September 2015. At that time, many fans felt the figure was distasteful and disrespectful because Nicki is bending over on all fours. This prompted tons of visitors to start taking pictures with the wax figure in various sexual positions. Eventually, the museum added security so people couldn't violate the statue.
You can read more of the fans' reaction to Madame Tussauds' Nicki Minaj wax figure below.
See 50 of the Best Hip-Hop Albums Since 2000