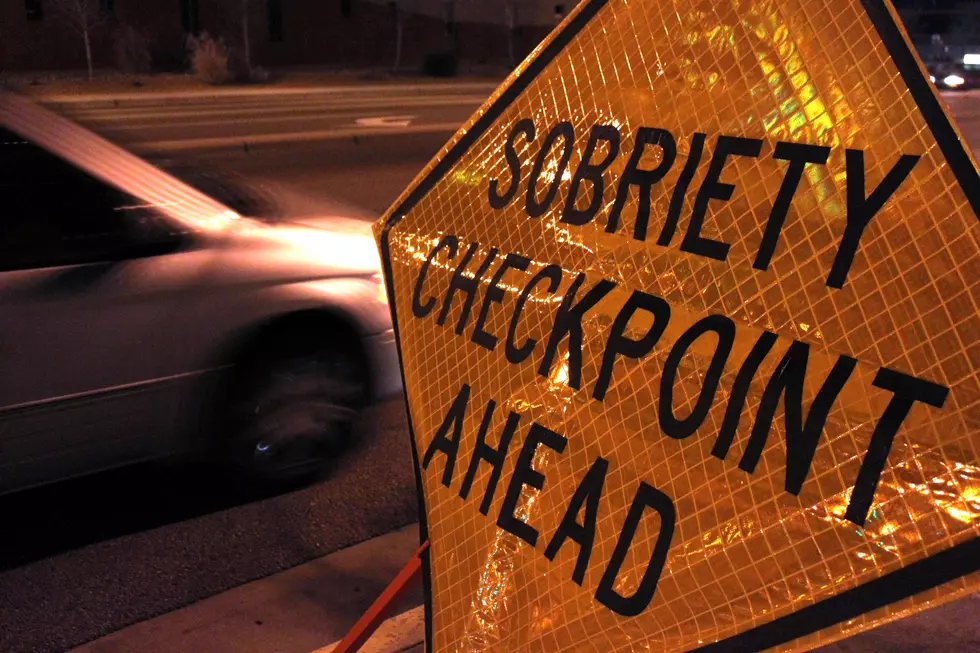 NJ cops looking for DWI, distracted drivers & speeders over Thanksgiving
Sign warning of a sobriety checkpoint (AP Photo/Susan Montoya Bryan)
TRENTON — State and local police plan sobriety checkpoints the night before Thanksgiving.
The night is traditionally a night for people home for the holiday to meet at bars and restaurants, according to  Brielle police chief Michael W. Palmer, who heads the  Monmouth County DWI Task Force.
"We hope they enjoy themselves and take taxis or Ubers or Lyfts or some type of transportation where they don't have to drive if they've been drinking or have a designated driver," Palmer said.
The Task Force and Howell police plan a checkpoint on Route 9 northbound in Howell on Wednesday night between 11 p.m. and 3 a.m. at the Regal Plaza. Every vehicle passing by will be stopped.
"The purpose of the checkpoint is to educate the public about driving while intoxicated and to deter. Unfortunately if somebody comes through and they're intoxicated we'll take action and they'll be arrested. We certainly don't want to do that but we're out there and arrests are part of it," Palmer said.
State Police will set up a checkpoint on Wednesday night in the Belmar area but did not disclose an exact time or location.
They'll also have 140 additional troopers patrolling over the holiday weekend starting on Wednesday and running through Monday morning. They'll be focused on speeding, aggressive driving, seatbelt usage, cell phone violations, distracted driving as well as DWI.
State Police said there were six fatal crashes that resulted in seven deaths on New Jersey roadways during the Thanksgiving holiday in 2017. Drug or alcohol impairment was found to be a contributing factor in five of the six crashes, according to the state.
Ocean County Prosecutor Bradley D. Billhimer said his investigators along with six municipalities, will be teaming up their patrols as well in Jackson, Lacey, Lakewood, Point Pleasant Beach, Seaside Heights and Toms River.
Officers will be looking for factors that contribute to crashes including speeding, failure to stop or yield, failure to maintain a lane, reckless driving and equipment violations such as inoperable headlights/taillights and obstruction of view,
If you see a drunk, distracted or aggressive driver dial #77 to report it.