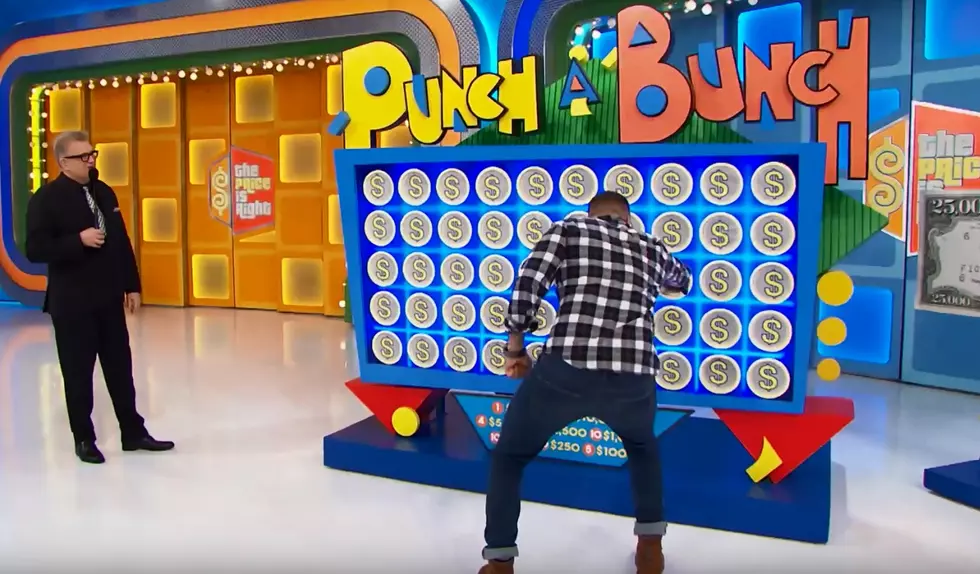 NJ Man Was a Contestant on 'The Price is Right'
Credit: The Price is Right via YouTube
A New Jersey native recently appeared on the long time running game show, 'The Price is Right.'
The host Drew Carey reveled jokingly in the YouTube clip that the contestant, Alexis was a rich electrical contractor from New Jersey for taking the risk he did during the game he played on the show.
So, the New Jersey native got the opportunity to play 'Punch A Bunch' which is a basically a game where there is a wall with a bunch of dollar signs and the contestant gets to punch four of them. Behind each dollar sign is an certain amount of money printed on a card and they can either take the money or move on.
On Alexis first punch, he won $5000, but he decided to throw it away and take the risk of winning more money.
The next two cards were $1000 and $500. Of course he threw those away as well.
The last card fortunately was $1000, so he still got to walk away with a nice chunk of change.