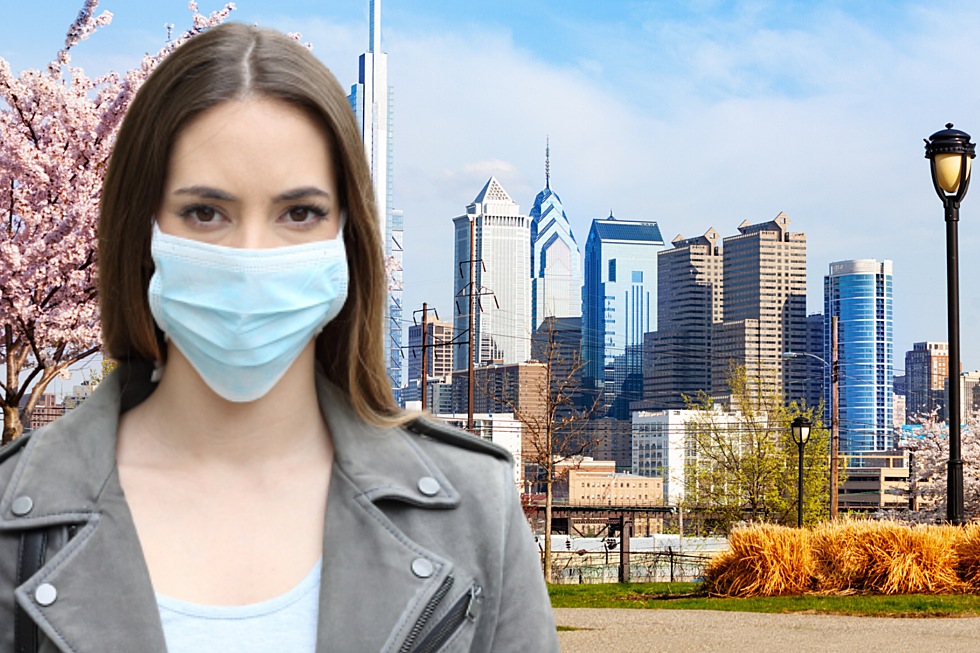 Philadelphia: Masks Now Required Both Indoors & Outdoors; "Green Phase" Likely Delayed
Getty Images
As cases of COVID-19 begin to rise again in Philadelphia, the city just announced an expansion of its requirements for facial coverings.
Plus, the city's "green" reopening phase next week is likely to be delayed.
The city announced 143 new cases of COVID-19 on Friday. "Cases in the community are no longer decreasing," the city's Health Commissioner Thomas Farley said during Friday's press COVID-19 conference.
A new city order was just signed into effect that requires masks to be worn indoors, and when you're outdoors less than 6 feet apart from others (or talking with) people who are not members of your household.
It'll be up to residents to "self-enforce" the order, he says. Businesses will be receiving notices asking them to enforce mask policies on their premises.
A lot of the reported cases are in teenagers (between the ages of 16 and 19) who have been infected while attending social events, the city announced.
So how will this all affect the city's phased reopening plans? Well, that's bad news too as they're likely to be delayed.
Officials had previously said the city would need to see roughly 80 new cases of the virus (or fewer) per day or have less than 4% of the tests come back positive to meet the requirements.
Today's case total of 143 new COVID-19 diagnoses is significantly above that benchmark. Plus, Farley says that the city is seeing a 5-6% positivity rate in its COVID-19 tests.
"Here in Philadelphia, we laid out targets for what we would need to meet in order for us to reopen in the green phase. Those targets we may not meet by next Friday because we are not seeing a consistent decrease in cases over four weeks, which is one of our targets, or we may not be meeting the daily case targets," Farley said.
Today (June 26) marked the green phase for the rest of Southeastern Pennsylvania. Philadelphia's modified green phase allowed some businesses (such as hair salons) to open today.
LIVE UPDATES:
Coronavirus in Princeton, NJ
LOOK: 10 of the Best Bars in Lower Bucks County