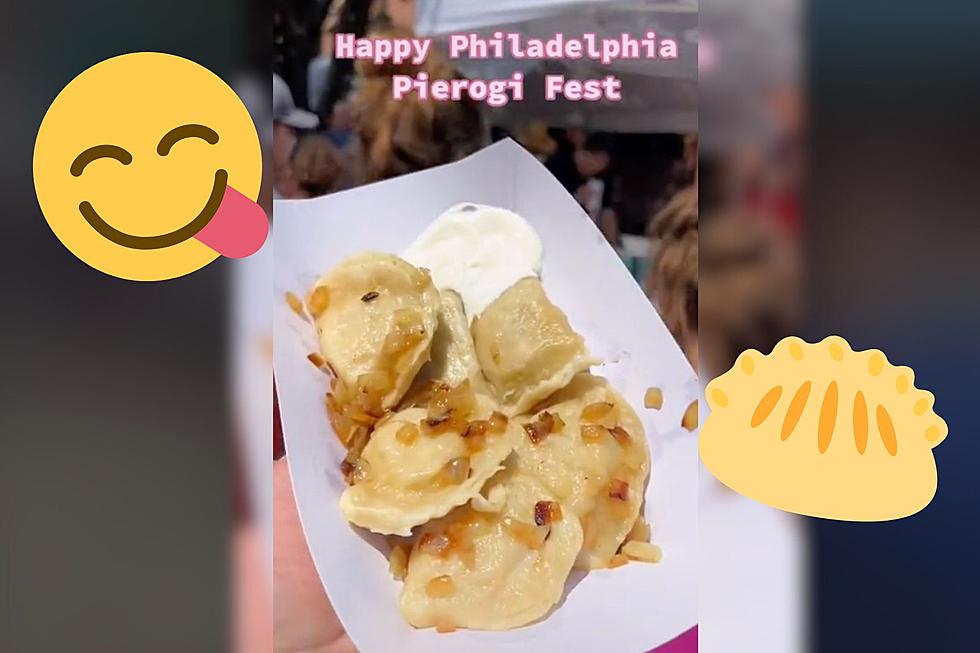 Get Stuffed! The Port Richmond Pierogi Fest is Back On For May 13!
Credit: TikTok @phillypublicist
Move over, cheesesteak and taco festivals! It's time let pierogis shine once again for this tasty festival in Philly!
Yep, the Port Richmond Pierogi Festival is BACK on for May 13. The event takes place from noon to 6PM. at Gaul & Co. Malt House, located at 2619 E. Indiana Avenue, according to PhillyVoice.

This year will mark their first consecutive return. After its inaugural debut in 2019, they unfortunately had to cancel both in 2020 and 2021 in the midst of the pandemic. They were back in full swing in 2022, and it was a hit!
According to this Instagram post, the outdoor event will feature over 150 vendors, a stage for live bands and more events for the whole family!
The food vendors will be serving their unique takes on the classic Polish dish. A few of the food vendors that have been announced include Donna's Bar, La Roma, Pat's Polish Deli, The Galley and Czwer's Kielbasy, Czwers, The little Sicilian, United Crepes, Sticks to Go, The Sweet Stop, and more!
It's the perfect block party type of event with something for guests of all ages to enjoy. There were will be craft beers and adult beverages and carnival games, sand art, face painting, darts and a fun house for kids!
The event is FREE to attend! Pay as you drink, eat and play!
I feel like pierogis are so slept on, even in this region where they're beloved! So be sure to mark this event on your calendar to get your fill! Get more information on the event HERE. 
---
10 Best Outdoor Dining Restaurants in Central NJ 2023
Nothing better than outdoor dining in nice weather! Here are the 10 best outdoor restaurants you'll find in Central NJ!
These are the Hottest Pop Concerts Happening in Philadelphia in 2023
2023 will bring some of the best concerts from some of our absolute favorite artists to Philadelphia (including Taylor Swift, Ed Sheeran and P!Nk.). Here's a COMPLETE list of all of the shows (so far) & even details on how you can get tickets to Philadelphia's hottest concerts of 202