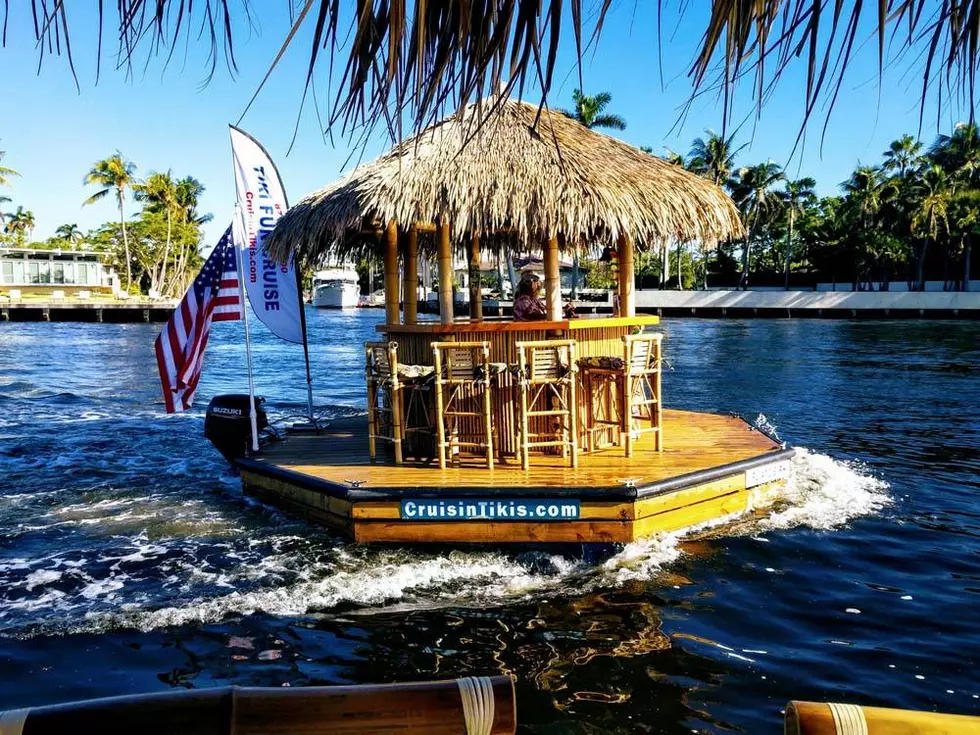 Summer Bucket List Activity: Take A Tiki Cruise In LBI!
Cruisin' Tiki's Facebook Page
Now THIS is cool....and is something that is now officially on my bucket list for this Summer.
Introducing Cruisin' Tikis....basically a BYOB booze cruise company but the boat is one big TIKI BAR!!!
Enter your number to get our free mobile app
Cruisin' Tiki will provide ice and cups. Just bring your drink of choice!
All of their cruises are two hours long and there are a few different options to choose from. You can go on a Cruisin' n Brunchin' Cruise ($400), a Tiki Fun Cruise ($400), or a 1.5-hour Sunset Cruise ($350).
You can make your reservations on their website and they start cruising on Friday, June 12th. The float-able Tiki Bar can fit up to six people!
You can also purchase a gift card that can be redeemed on any future cruise! Could make for a nice gift.
If you need an extra person...I am always willing to fill an empty spot. You know if you NEED someone. (I can carry the cooler of booze no problem)
So make your reservations now and maybe bring hula skirts to fit in with the theme.
KEEP READING: 3-ingredient recipes you can make right now