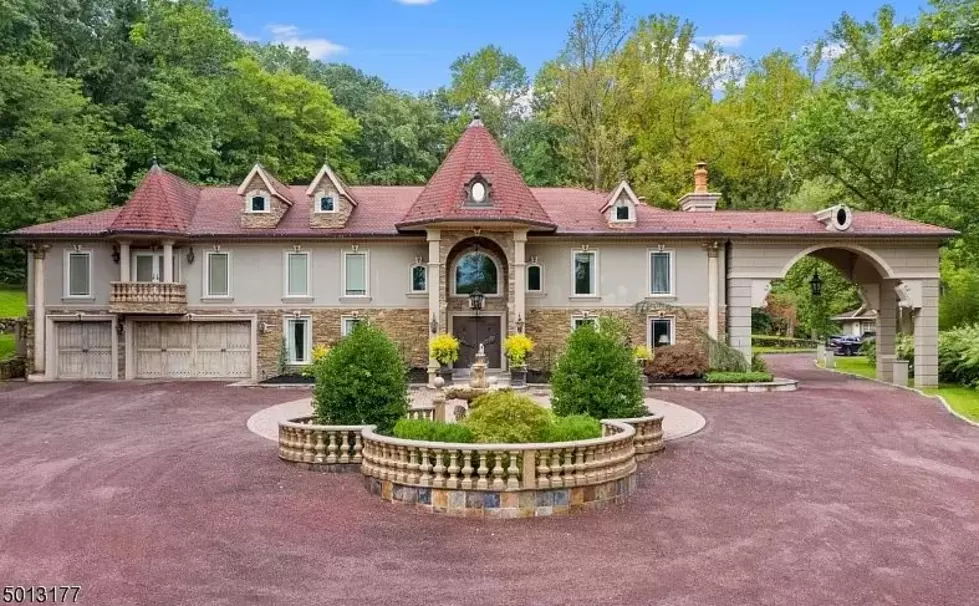 New Jersey Housewives Star Makes a Huge Sale off Her Epic Montville, NJ Mansion
Photo Credit: Michelle Pais, Signature Realty via Zillow.com
The third time really is a charm!
Teresa Giudice sells her Montville mansion
Teresa Giudice's epic Montville, NJ mansion has finally sold after being put on the market quite a few times.  The grand home has been a mainstay on The Real Housewives of New Jersey since season 1 premiered back in 2009.  Viewers followed her journey as she built the mansion from the ground up.  Now, she's moving on to a different phase in life.
Where is Teresa Giudice moving to?
Before I get into how much her iconic mansion sold for, we have to discuss Giudice's future living plans.  Knowing Teresa from watching her on TV all these years, since she's leaving such an over-the-top home you know she has big plans ahead of her.  In fact, she briefly discusses these plans on the current season of The Real Housewives of New Jersey.  Teresa and her daughters are moving into another enormous Montville mansion with her fiance Luis Ruelas and his sons.
How much did Teresa Giudice's home sell for?
This isn't the first time the housewife's star has sold her home.  Many sources say she had a sale last year, but it fell through.  The property history on Realtor.com backs this information up.  It looks like Teresa got the full asking price for this sale at $1.9 million dollars.  Wow!
Teresa's home has served as the backdrop for many memorable Real Housewives of New Jersey scenes.
This definitely has to be bittersweet for the reality star.  As I mentioned before, this was a home she built from the ground up.  She watched her family grow there.  But, after leaving the home to serve jail time, going through a divorce, and losing both her parents, I can understand why Teresa would want to make memories in a new home.
Best of luck to her and her family!
Go inside Teresa's epic Montville mansion she's saying goodbye to
Now, check out Teresa's sister-in-law Melissa Gorga's luxurious Toms River home
RHONJ Melissa Gorga has put her gorgeous Toms River Shore home for sale after making some amazing renovations! Keep scrolling to step inside.
Melissa's Montclair Boutique is for rent to. Go inside.
I'm sure listing her beloved boutique Envy by Melissa Gorga was a tough decision for this New Jersey Houswife. Take a peek inside.