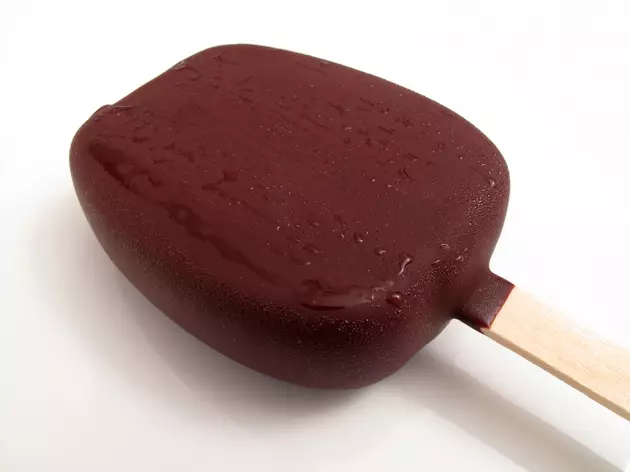 The 5 Best Foods On A Stick
Getty Images/iStockphoto
It's National Thing On a Stick Day and to celebrate, we've come up with a list of the 5 best foods on a stick.
Dilly Bars - DQ knows how to do ice cream right and proof of that is their Dilly Bar.  This frozen vanilla ice cream treat comes in 3 flavors...chocolate, cherry or butterscotch.  There are several DQ's in our area, including Hamilton Marketplace, Arena Drive in Trenton, Route 130 in East Windsor, and Dellmore Ave. in Morrisville, PA.
Tornado Fries - When you visit Wildwood this summer, you've got to try the Tornado Fries.  It's basically deep-fried chips on a stick.  Check out this video to see them being made.
Cake Pops - It's cake on a stick.  Would could be better?  You can find these at lots of places, including Starbucks, but if you're willing to take a drive, you might want to check out Chrissypops Cakepops in Red Bank, NJ.
Corn Dogs - I'm always amazed at how many people have never tried a corn dog.  If you're one of those people, that needs to change.  It's basically a hot dog covered in corn bread and then, deep fried.  This food invention is so good that there's an entire restaurant in Philly's Reading Terminal Market dedicated to them called Fox & Son Fancy Corn Dogs.  In addition to several varieties of corn dogs, Fox & Son Fancy Corn Dogs also offers turkey and vegan options.   
Who are we kidding?  How could we choose only 5 foods on a stick when there are so many great choices.  Kabobs, popsicles, lollipops, frozen bananas covered in chocolate, roasted marshmallows, candy apples, caramel apples, and so many more.  Whatever your favorite is, make sure you make this your best National Thing On a Stick Day.