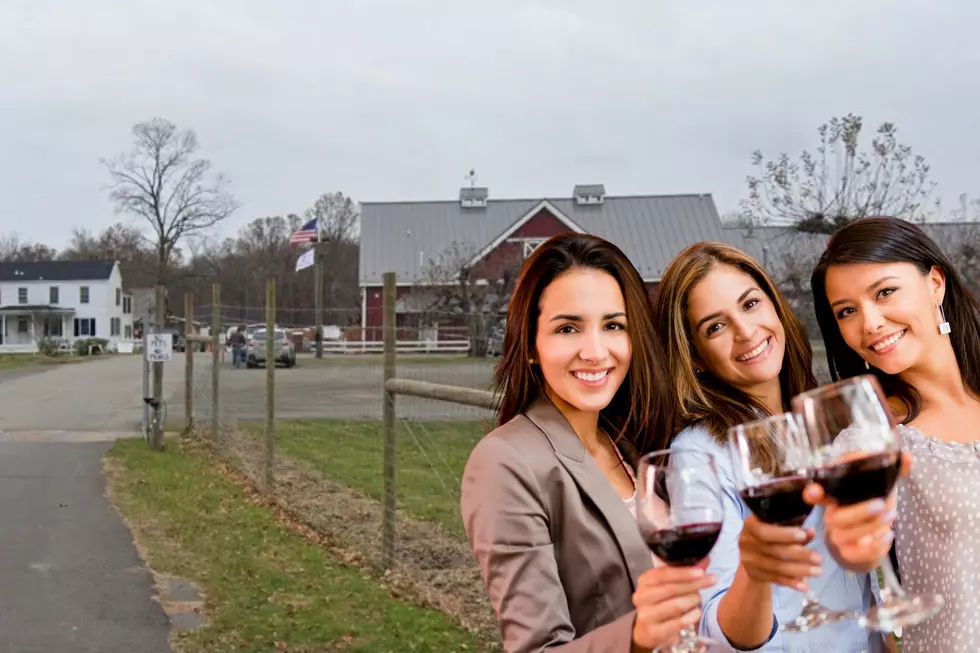 This Event At Terhune Orchards Is Perfect For Valentine's or 'Galentine's' Dates
google earth/canva
Terhune Orchards is such a great place to have in Mercer County and since the warmer weather is coming quickly, the awesome events are kicking back up again.
Terhune's always has so many seasonal activities for all ages and it's so exciting when they officially get things going for the year.
An event they have going on really soon is their Wine and Chocolate Trail Weekend that's perfect if you're still looking for some ways they celebrate Valentine's Day or if you just want to get all of the wine lovers in your life together for a wholesome day out.
Terhune's Vineyard and Winery is teaming up with other wineries across the state for a weekend full of the best wines and chocolates around. For your trip to the winery, you'll be given different wines made at Terhune Orchards and chocolate pairings from locally made chocolate shops.
Terhune has teamed up with Pierre's Chocolates which is located in New Hope, PA, to bring this event to life in Mercer County. There will be cozy fire pits to sit by outside of the winery and of course, spots inside the wine barn.
Live music will also be playing from 1 pm to 4 pm. I love local events like these and am so excited to see local businesses starting their events like this back up for the year.
Terhune's Wine and Chocolate Trail is happening on Saturday, February 11 and Sunday, February 12 from 12 pm to 5 pm. More details for this event and future events can be found on Terhune's official site.
This Medieval Airbnb Is Just 1 Hour from Mercer County, NJ
You don't have to time travel to feel like medieval royalty!
NJ Restaurants Featured on The Food Network That Are Now CLOSED
I did a little research and found out that these once "seen on tv" restaurants aren't open anymore.