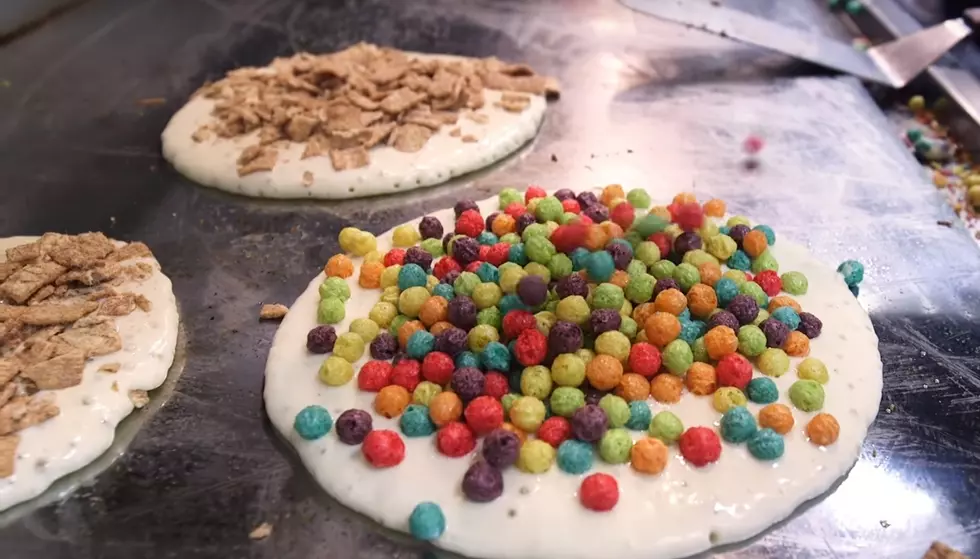 This NJ Restaurant Sells Pancakes Stuffed With Cereal
Credit: Food Insider
Two of your favorite breakfast treats have come together in one ... at least inside this NJ restaurant.
If you're taking a trip to Jersey City sometime this summer (or honestly anytime), you might want to add this to your list of things you must eat.
Cereal Stuffed Pancakes have become the staple order at Buddy Who's in Jersey City.
I know a few people who are big sugary cereal fans and I know they are going to freak when I tell them about this.
A plate of (hashtag) Cereal Stuffed Pancakes will run you $13 and it seems well worth it too.
You have six choices of stuffings aka children's cereal to choose from which includes Cinnamon Toast Crunch, Lucky Charms, Captain Crunch, Cocoa Pebbles, Fruity Pebbles and Trix.
I think I would have to go with the Cinnamon Toast Crunch option myself.
According to Food Insider, "Buddy Who's owner came up with the idea for the treat after visiting a bagel shop that sold cereal bagels."