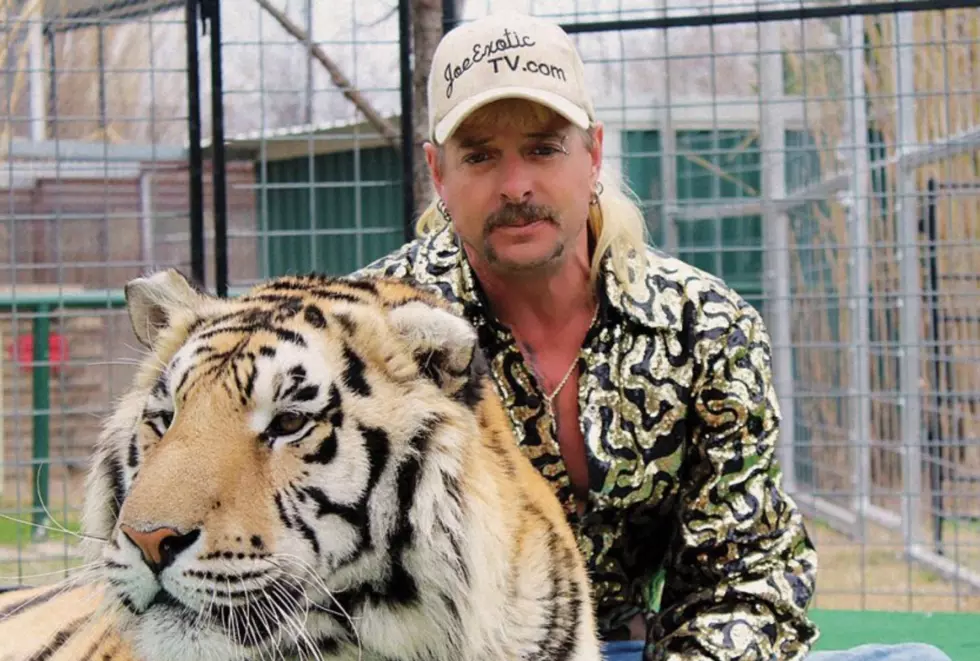 Tiger King's 'Joe Exotic' Transferred to Medical Center & Reportedly Has Contracted The Coronavirus
Netflix
Enter your number to get our free mobile app
Tiger King Star Joseph Maldonado-Passage has been transferred from isolation to a prison's medical center, where he reportedly has contracted the disease.
We don't know much at this point, and Joe's condition was not immediately clear. The news has not been confirmed yet by an official source.
However, sources are reportedly telling the Mirror and Texomashomepage.com that Joe contracted the disease. The 57-year-old Tiger King star had been placed in isolation in prison, according to Joe's husband, Dillon Passage.
Dillon revealed on Wednesday that Joe was placed on COVID-19 isolation after moving to a new facility. There were reportedly cases of the coronavirus at his previous jail. Dillion shared the details on Andy Cohen's Sirius XM Radio Show (via PEOPLE).
Dillon says that he used to speak to his husband, Joe, at least three times a day. However, Joe was recently moved to a new facility, where he was placed on COIVD-19 isolation because there were cases of the virus at his previous jail.
"I've yet to speak to him since he moved," Dillon explained to Andy Cohen.
Joe Exotic is currently serving a 22-year sentence at the Federal Bureau of Prisons-operated Federal Medical Center Forth Worth in Texas.