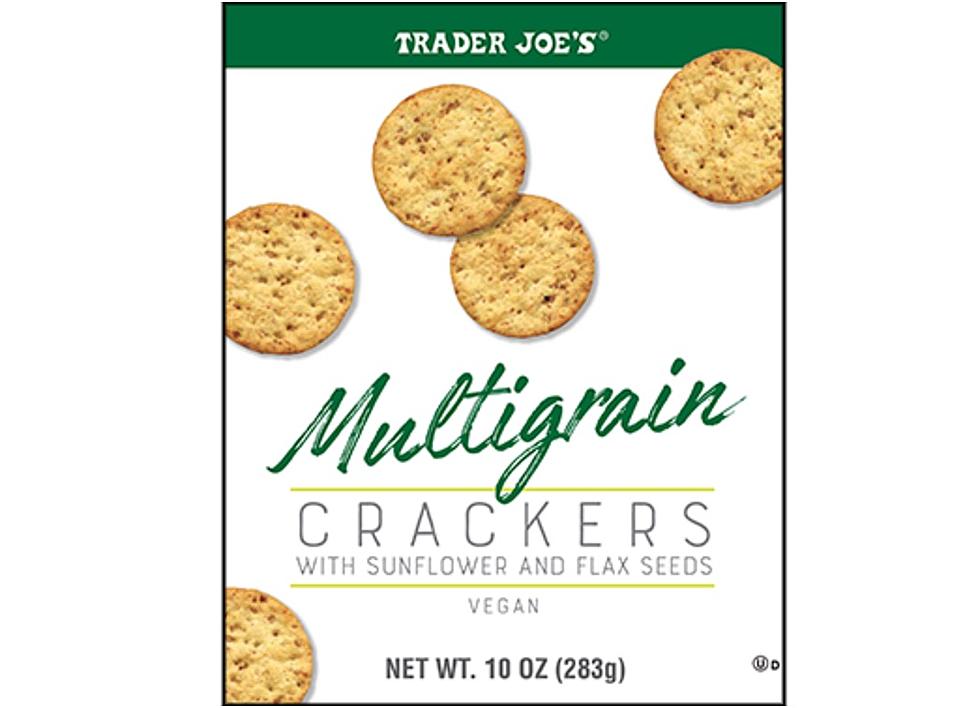 Not Again! Trader Joe's is Recalling ANOTHER Product: Crackers May Contain Metal
Credit: Trader Joe's
If you've recently bought these crackers from Trader Joe's you might want to toss it!
Trader Joe's has recalled their Multigrain Crackers with sunflower and flax seeds because they could contain metal.
The recall goes for all of these crackers marked with a Use By date between March 1 and March 5, 2024, as they said in an announcement:
"...We have been alerted by our supplier of Trader Joe's Multigrain Crackers with Sunflower and Flax Seeds (SKU# 76156) that product with Best If Used By dates 03/01/24 – 03/05/24 may contain metal. No injuries have been reported to date, and all potentially affected product has been removed from sale and destroyed."
Customers who have purchased the crackers are implored to throw them away or return them to the store for a full refund.
This is yet another mishap in a recent string Trader Joe's recalls. This is their 5th recall in 4 weeks, according to Eat This, Not That. So what gives??
In recent weeks, two types of cookies were recalled for possibly containing rocks, and their popular broccoli soup was recalled for containing bugs in the broccoli florets.
This is such a bummer. As a lover of Trader Joe's, I'm now hesitant to even go in there for fear that of my favorite items might get recalled for something crazy.
Somebody ought to do a thorough investigation of their contamination department!
---
Viral Trader Joe's Foods You Can Find in Princeton, NJ
TikTok is the biggest social media platform right now and Trader Joe's finds are constantly going viral there. Here are the most raved-about items you can find at the Princeton, NJ location.
You'll Likely Get Pulled Over in These 13 Central NJ Spots
Better behave on the roads in these areas!