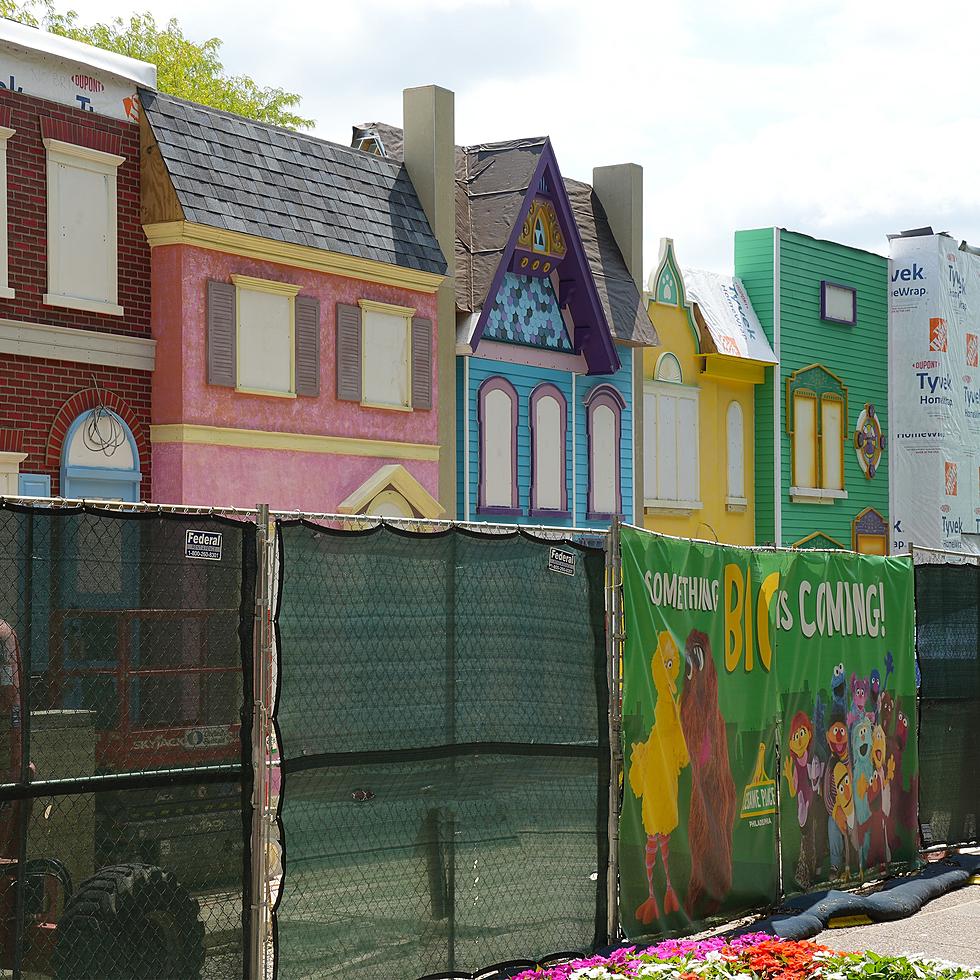 World's Largest Sesame Place Store Sets Grand Opening Date in Langhorne, PA
Sesame Place via Facebook
Oh get ready. The world's largest Sesame Street-themed retail store, the Sesame Place Store, is about to open in Langhorne, PA.
Of course, Langhorne is home to Sesame Place, the coolest Sesame Street-themed amusement park. My family made lots of great memories there when my children were younger.
The new, huge retail store will be near the entrance to the park...you can't miss it.
The Sesame Place Store will open to the public October 7th
The Grand Opening is set for Saturday, October 7th. Stop by and check it out. I'm sure your kids will absolutely love it. It's open to the public. You don't need a park ticket to get in and browse or shop.
The new shop is 6,800 square feet. Whoa. It's filled with tons of Sesame Street-themed merchandise like clothes, bags, stuffed toys, souvenirs, collectibles, seasonal products...just in time for Halloween and the winter holidays...and nostalgic items like Guy Smiley.
The ribbon-cutting ceremony is October 7th at 11am
To celebrate the Grand Opening of the Sesame Place Store, there will be a Philly-style Block Party. Look for Oscar's Wacky Taxi Stage. That's where the official ribbon-cutting will be at 11am. After that, you'll be able to go on in and shop.
There will also be games, treats, giveaways and a bubble-filled dance party.
Sesame Place Season Pass holders get in a day early
There are advantages to being a Sesame Place Season Pass holder. If you are one of them, you're invited to shop a day before it opens to the public, Friday, October 6th from 12pm - 9pm. You'll get an extra discount on your purchase too.
The Sesame Place Store is open all year long
The new store will be open to shoppers throughout the year, not just when the park is open. You won't need a Sesame Place ticket to shop.
For hours and more information, click here.
Illegal Names You Can't Name Your Baby in New Jersey
This Palatial $7M Mansion in New Hope, PA is Fit For Royalty
Marble... Marble everywhere!