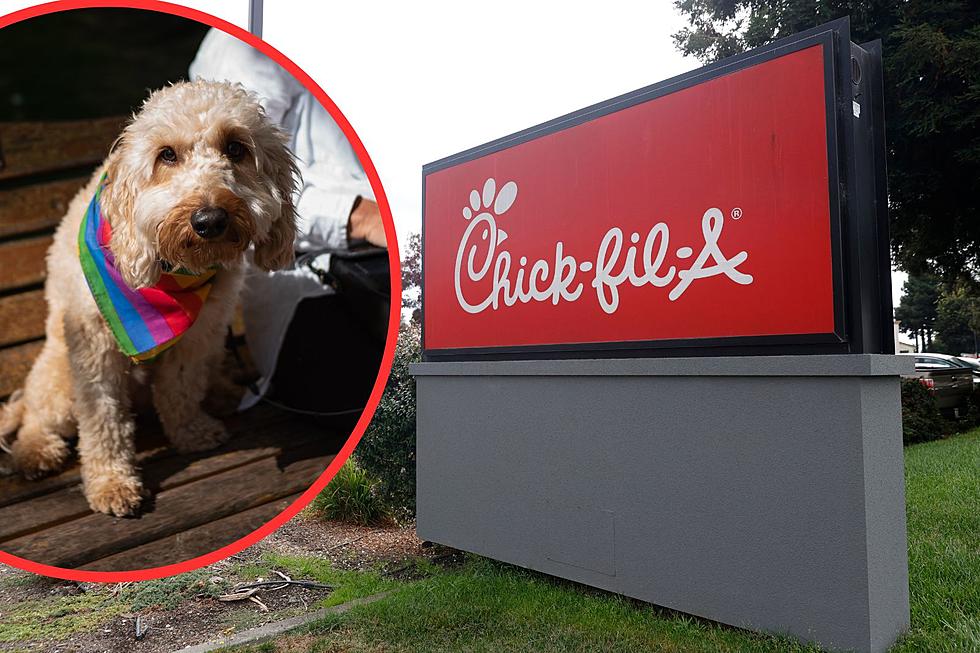 Free Pup Cup at Chick-Fil-A in Langhorne, PA For National Dog Day
Getty/Canva
The Langhorne Chick-fil-A wants to celebrate National Dog Day with you...and your dog.
I just saw a post on the Oxford Valley Road Chick fil A (Langhorne) Facebook page that's inviting you to bring your furry friend to the drive thru on Saturday, August 26th to get a free pup cup. Save the date.
They're treating your pup to free pup cup because August 26th is National Dog Day. That's so cool.
There is some important information you need to know before heading over...keep reading.
There are certain hours during which the free pup cups will be given out. Those hours are between 9am - 10am and then 4pm - 5pm.
Chick fil A will also be giving away free Chick fil A frisbees to the first 20 pups in line each hour. Limit one frisbee per car.
This sounds like a fun day for you and your pup. I don't think I've ever met a dog who doesn't like a pup cup, no matter where it's from.
What is in the Chick fil A pup cup? I have yet to get my pup one.
I did some internet searching and it looks like it's a "small cup filled with vanilla soft serve ice cream and topped with a dog treat, usually a milk bone biscuit."
This will be the perfect way to reward or cool down your pup in this August heat & humidity.
LOOK: Do you know these iconic quotes from '70s TV shows
Stacker
looked through the vast array of groundbreaking 1970s television and identified 25 of its most iconic (and most memorable) quotes.