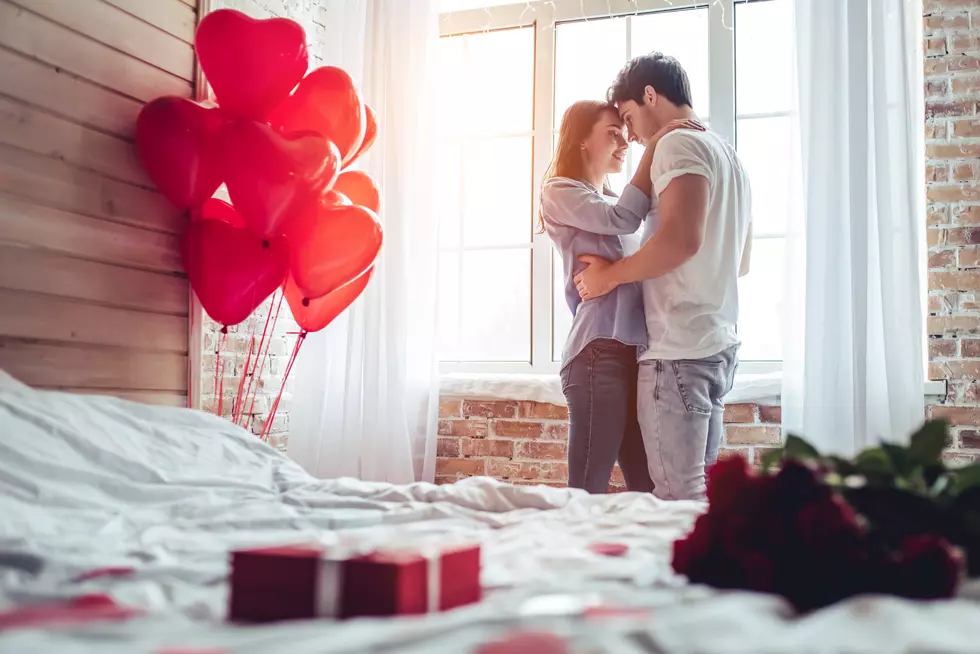 6 Ways To Celebrate Valentines Day 2019 In Philadelphia
Getty Images/iStockphoto
If you want to celebrate Valentines Day the right way this year, what could be better than doing so in Philadelphia-- the city of brotherly love?
Philadelphia has some nice options for you to celebrate love with your special someone. From ice-skating to a romantic dinner cruise, here are some memorable ways to celebrate Valentines Day 2019:
| Skate at Dilworth Park |  
On February 14th from 4 p.m. to 8 p.m you can enjoy ice skating at Dilworth Park with  their special buy one get one free admission offer.
Skate rentals are not included. Click here to reserve admission.
1 S 15th St, Philadelphia, PA 19102
| Science Behind Chocolate Exhibition | 
Don't just eat copious amounts of chocolate this Valentines Day, learn about it too. Keynote speaker and research professor Joe Vinson will tell you all you need to know about chocolate, like-- is chocolate really an aphrodisiac?
Guests will also be able to enjoy taking pictures in a love themed photo booth, while crafting personal valentines at the Science History Institute. .
The event is on February 9th from 11 a.m. to 12:00 p.m.
315 Chestnut St, Philadelphia, PA 19106
Love Park in Center City is a perfect location for a couples Valentines Day picture.
Love Park is on JFK plaza at the corner of 15th and Arch street.
| Moshulu Love Boat Party |  
Go aboard Philadelphia's Mosholu for their Love Boat Gala on Friday, February 15th from 8 p.m to 1 a.m.
The event includes food stations, an open bar, and a Live DJ set on their heated main deck.
Tickets for the event start at $65 a person and can be purchased here.
| Philadelphia Art Museum | 
Lordi will have a set dedicated to love songs. The event is complimentary with admission to the museum, and select exhibitions will be open for exploring throughout the evening.
Event details can be found here.
| Love and The Sexual Revolution - Mercer Museum | 
The Mercer Museum in Doylestown PA will be hosting a special workshop the week of Valentines Day; which will take a look into romantic love stories surrounding World War II Veterans.
Love And The Sexual Revolution During World War II will take place February 13th from 6 p.m to 7 p.m. General admission to the event costs $10.
84 S Pine St, Doylestown, PA 18901