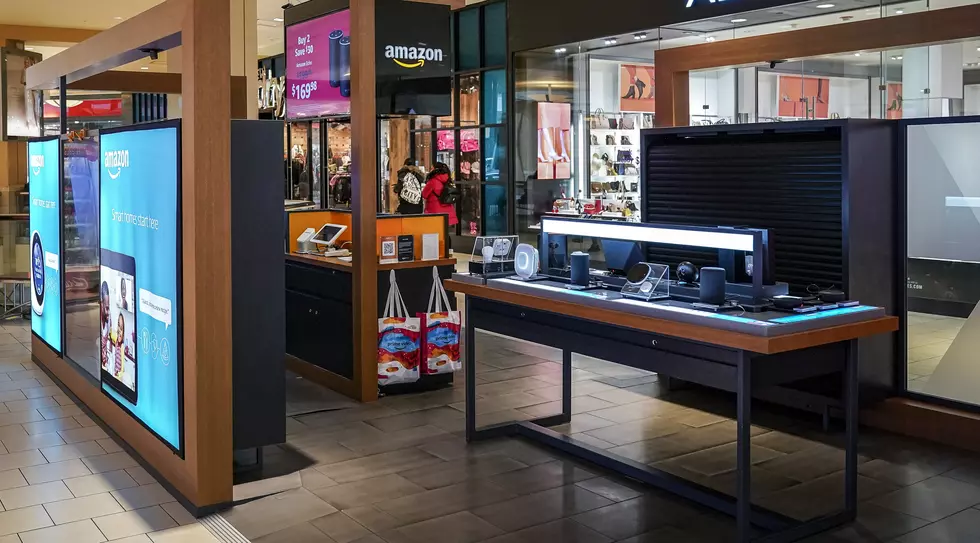 Amazon Closing Their Pop-up Kiosks In These NJ Malls
Credit: Getty Images
Amazon officially announced that they will be closing their pop-up kiosks stores. This means they will be leaving the following New Jersey malls: Deptford Mall, Freehold Raceway Mall, Menlo Park Mall, The Mills at Jersey Gardens, and Willowbrook Mall.
According to NJ.com, Amazon plans to close all of their pop-up kiosks (87 total) at the end of April.
A spokesperson for Amazon said in a statement that they want to expand their Amazon Books and Amazon 4-star stores. By closing the kiosks, the company will focus on their other stores so that they can "provide a more comprehensive customer experience and broader selection."
The Amazon store to look forward to the opening is the Amazon 4-star store which will only sell products rated four stars or higher by Amazon customers. No New Jersey locations have been announced yet for a 4-star store, but The Amazon Books store in Garden State Plaza in Paramus will stay open.
Read more on this story here.