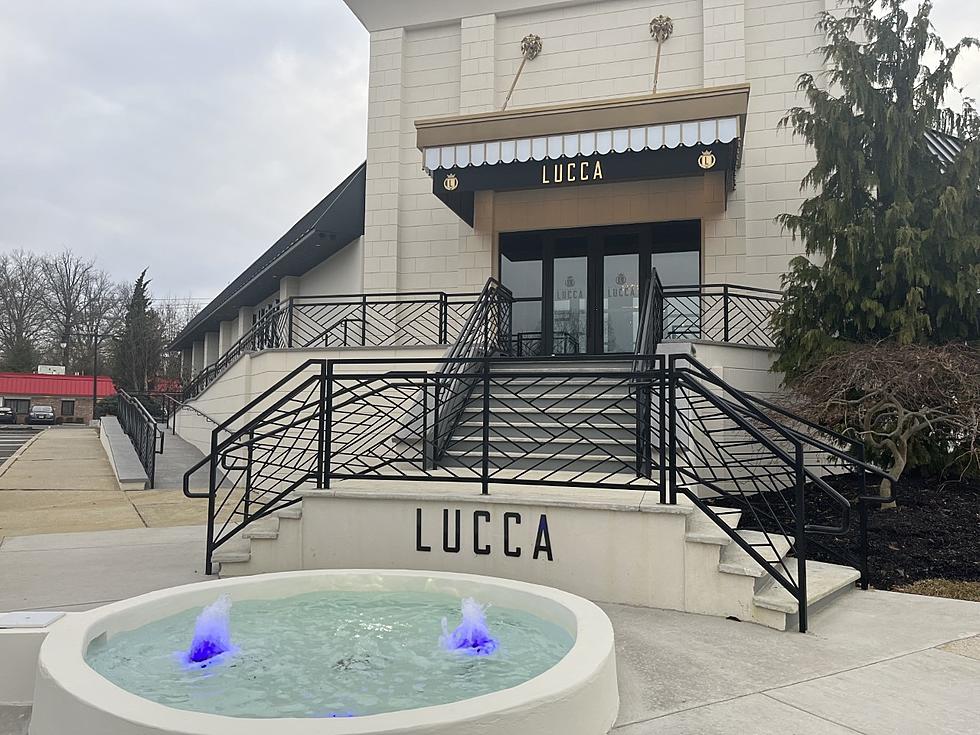 An Inside Look at Ristorante Lucca & Piano Lounge in Bordentown, NJ
Chris Rollins
Ohhh, you're going to love this. There's a new elegant restaurant in Bordentown that you must experience.
It's called Ristorante Lucca and Piano Lounge. It's conveniently located in the former Mastoris location, where Route 206 and Route 130 meet. It just went through an extensive, year-long reconstruction (if you've ever been to Mastoris you won't recognize it now) and is ready for you to have an exceptional experience.
Lucca has reinvented fine dining. It's how our parents and grandparents made the best memories. When I was a child, my family often dressed up and went out for dinner. When you're looking good, you're feeling good.
Lucca does have a dress code and while some were surprised, it's been embraced. Don't worry, it's not crazy. You don't have to wear a ballgown. I wore dress pants, and a sweater and I threw my pearls on too. Fancy. Haha.
I'm so happy that there's a fine dining experience of this caliber in our area, without having to go into either New York or Philadelphia. They like to say, "All roads lead to Lucca." It's true. It's near all the major highways, 295, 195, 130, 206, 1, and the NJ Turnpike. I was home in 20 minutes.
If you have someone to impress, it's the perfect spot, whether it's a date, hard-to-please family or business associates.
Lucca has an impressive temperature-controlled wine cellar with over 300 bottles, hand-picked by Sommelier, Daniel Bossi. All of the wine has been graded 90 points or higher.
The culinary team is top-notch with an award-winning Executive Chef, Maurizio Peccolo. He is the sweetest man and has over 40 years of experience working in the very best restaurants around the world.
I went for the first time recently and will absolutely be back. I loved everything about the entire experience.
I took some pictures for you.
Haven't Been to Ristorante Lucca and Piano Lounge in Bordentown Yet? Here's What You're Missing
Fine dining has been reinvented at this new restaurant in Bordentown, NJ (formerly Mastoris). It's has the elegant vibe you've been craving. You'll feel as if you're stepping into the city of Lucca in the Tuscany region of Italy. It's not just dinner, it's an experience you won't soon forget.
Haven't been yet? Here's a peek inside.