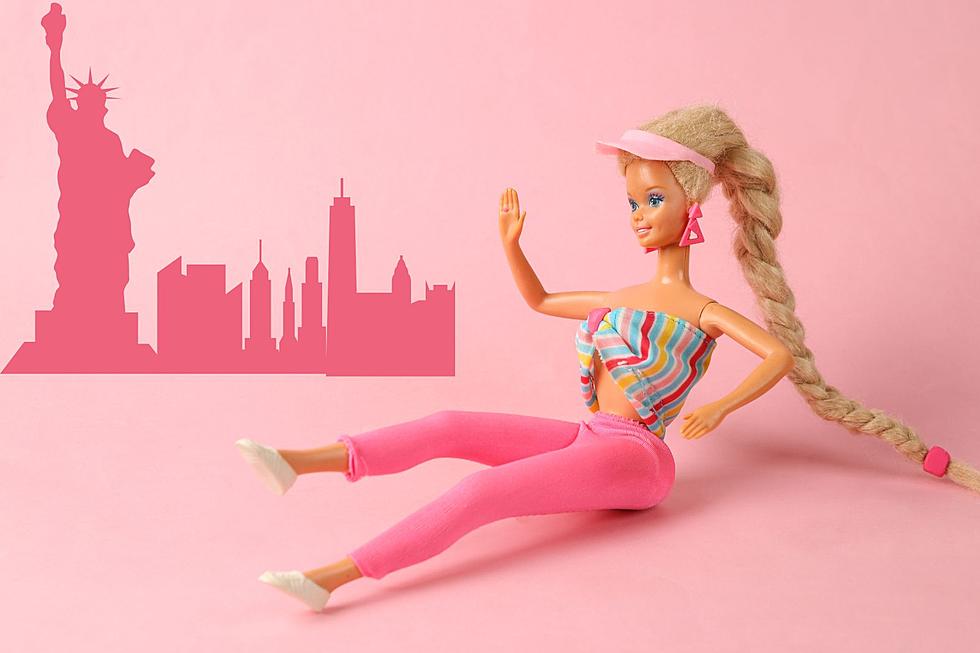 A Barbie Pop-Up Cafe Is Opening In Our Area For Summer 2023
canva
We really are living in a Barbie world!
If you haven't heard, there's a brand new Barbie movie coming out and I'm going to go on the record and say that it is going to be the biggest trend this summer.
If you haven't heard, the brand new movie "Barbie" starring Margot Robbie as "Barbie" and Ryan Gosling as "Ken" is hitting theaters on July 21st this year. I can already see it. Everything will be Barbie Pink, everyone will be rocking Malibu Barbie fashion and this movie is going to be the biggest movie of the summer.
Am I mad about it? Absolutely not. Just in time for the Barbie craze to begin, there's a brand new pop-up cafe coming to New York City this summer and it looks like every girl's dream destination.
There are only two of these pop-up cafes in the entire country and one is SO close to us in New Jersey. It's called the Malibu Barbie Cafe experience coming to New York City and Chicago only this summer. Bucketlisters.com wrote that the whole vibe of the cafe will be like you've been "transported back to 1970s Malibu, California with a sea of optimistic Barbie colors, laid back beachy motifs, and lots of retro glam."
I can only imagine how amazing this place is actually going to look. There are going to be tons of Barbie-esque photo ops throughout the entire cafe, an iconic life-sized Barbie box that you can get inside for a pic of, and of course, delicious fast-casual styled food and drinks to choose from.
The event is for all ages and is coming to our area in New York City on May 17th and will close its doors on September 15 of this year, so if you're looking to go get on the waitlist HERE! Pricing is starting at $35 for kids and $50 for adults which will get you a reserved seat, a guaranteed window of time to dine, and a choice of an extreme and side item.
There's no exact location for the cafe as of now, but when there are pop-ups like this, that's usually one of the last things to be announced, so make sure to keep checking for details. For full details and info, check out their site here!
Your Summer Jersey Shore Bar Bucket List
There are so many places to go out down the shore, but which spots are the staples along the Jersey Shore? From Point Pleasant, NJ to Seaside Heights, NJ, these are the must-stop bars to add to your summer bucket list.
6 Cat Cafes in NJ and Philadelphia Region