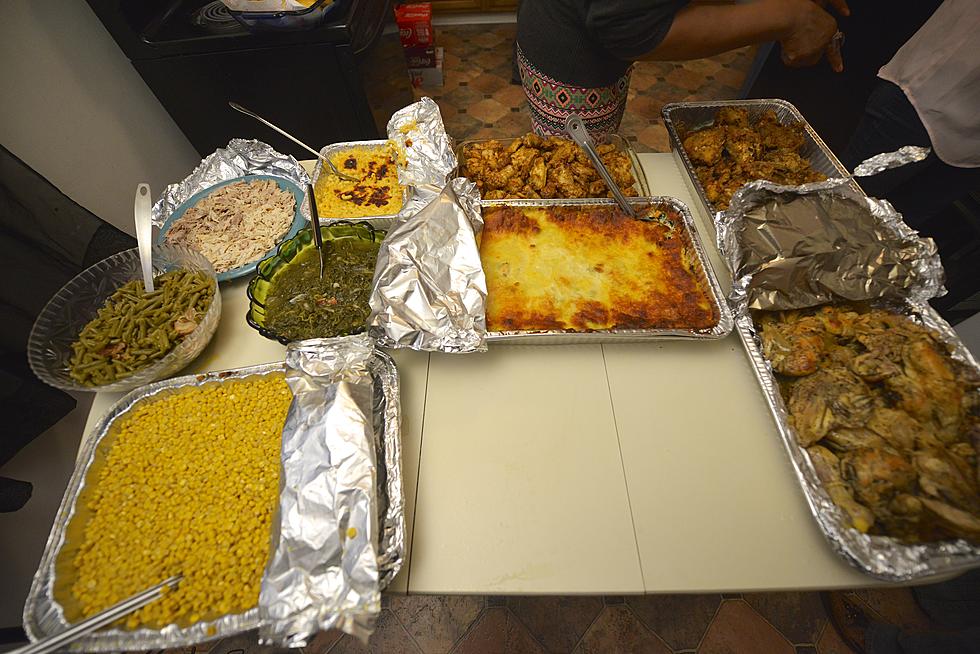 Best Bets for Great Soul Food in South Jersey
Getty Images
Fried chicken, pork, and fish. Collard greens, baked beans, macaroni and cheese. Chitlins, cornbread, peach cobbler. All examples of foods you might find in a soul food restaurant.
Delish defines soul food as "an ethnic cuisine traditionally prepared and eaten by African-Americans in the Southern United States." Today, it's available in restaurants all across the country and is enjoyed by people of all nationalities and backgrounds.
So, where can you get great soul food around here?
South Jersey has some great places for soul food. This certainly isn't a be-all-end-all-list, but it will get you started!
Kelsey's Atlantic City. 1545 Pacific Avenue.
It seems that there's always a line of people waiting to get in - especially during the summer. Menu highlights included Chicken and Waffles, Chicken and Grits, BBQ Pork Ribs, and more. Their brunch is extremely popular on the weekends.
Platter's House of Seafood and Soul Food. 6690 E Black Horse Pike Suite 4, Egg Harbor Township and 18 S Pennsylvania Ave, Atlantic City.
Two locations serve up some interesting dishes for pickup and delivery.  Jerked chicken, chicken wings, fried fish sandwich, turkey meatloaf, and more!
Everything Classie Swee Soulfull Cafe. 230 N. High Street, Millville.
An interesting combination of dessert sweets and soul food! Sound great, right? Their menu included chicken and waffles, ribs, cornbread, and more.
Henri's Hotts BBQ. 1003 Black Horse Pike, Folsom.
Bring your appetite! You may have seen them at festivals over the years. Great BBQ, pulled pork, slow smoked chicken, jerk chicken, collard greens, corn pudding and more!
Now, according to the website LoveFood, if you want the best soul food in New Jersey, you need to head to Vonda's Kitchen in Newark.
What did we miss? What's a great place for soul food in our area? Let us know in the comments section.
16 Best Restaurants in South Jersey for a Damn Good Burger
Best Meal Served At Great Atlantic City, N.J. Area Restaurants