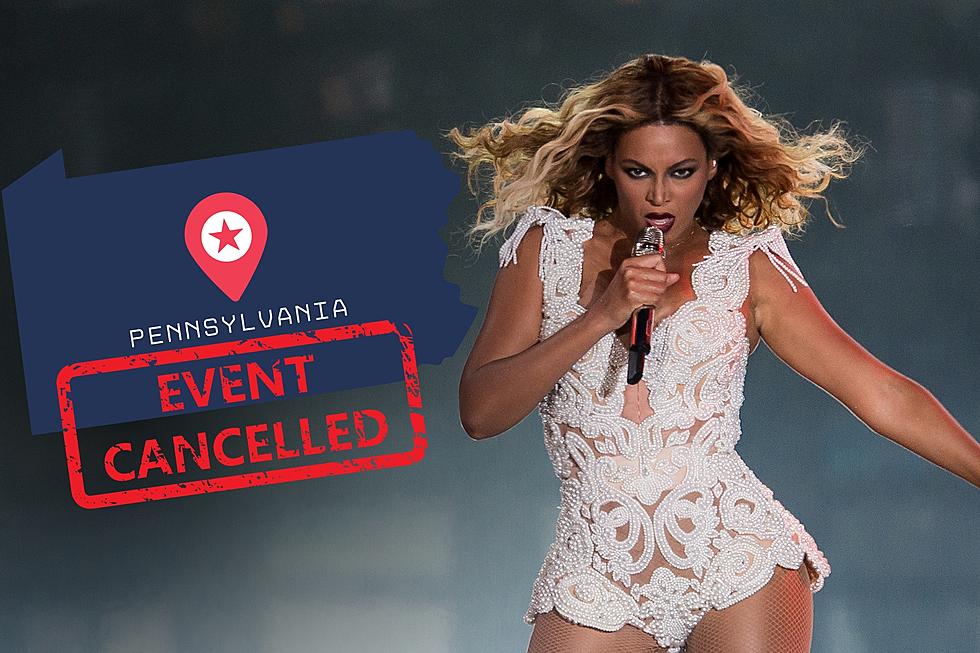 Beyoncé Suddenly Cancels Upcoming Pennsylvania 'Renaissance Tour' Concert
Composite via Getty Images & Canva
Just weeks before the Queen of Pop Culture was scheduled to perform in the state of Pennsylvania, the show has been canceled.
Acrisure Stadium announced earlier today that Beyoncé's Renaissance Tour concert was canceled for that venue.
The show was scheduled to take place less than a month away on August 3, leaving fans in Western Pennsylvania frustrated, to say the least.
The venue cited "production logistics and scheduling issues" as the reason for the cancelation. Neither Beyoncé' nor her management have commented on the cancelation, according to a report from Billboard.com.
Though, the Pittsburgh date has been completely removed from Beyoncé''s website.
Queen Bey will kick off the North American leg of the Renaissance Tour later this week when she hits the stage for two shows in Toronto on Saturday and Sunday (July 8 and July 9), which appear to be nearly sold out. 
Beyoncé Will Hit Philadelphia on July 12
The tour is still scheduled to stop in Pennsylvania's other major city, Philadelphia for a sold-out show at Lincoln Financial Field next Wednesday night (July 12). 
Going to see Beyonce in Philly? Here's an insider's guide with everything you need to know from set times and show secrets to parking info and baggage policies. Click here to read more.
As for the disappointed Pittsburgh fans, refunds will automatically be issued for fans who were affected by the cancelation.
Though, that seemed to do little consoling for fans who pointed out that it would be too expensive to see Beyonce elsewhere with such short notice.
And while the Pittsburgh show date was the only one to be officially canceled, it was not the only show adjusted, as the Philadelphia noticed in a report posted to Inquirer.com.
They say the Seattle show will move from September 13 to September 1, and the Kansas City concert will move from September 18 to October 1, The Inquirer reported. 
The Renaissance Tour kicked off back in May overseas to rave reviews from those in attendance.
These are the Hottest Pop Concerts Happening in Philadelphia in 2023
2023 will bring some of the best concerts from some of our absolute favorite artists to Philadelphia (including Taylor Swift, Ed Sheeran and P!Nk.). Here's a COMPLETE list of all of the shows (so far) & even details on how you can get tickets to Philadelphia's hottest concerts of 202