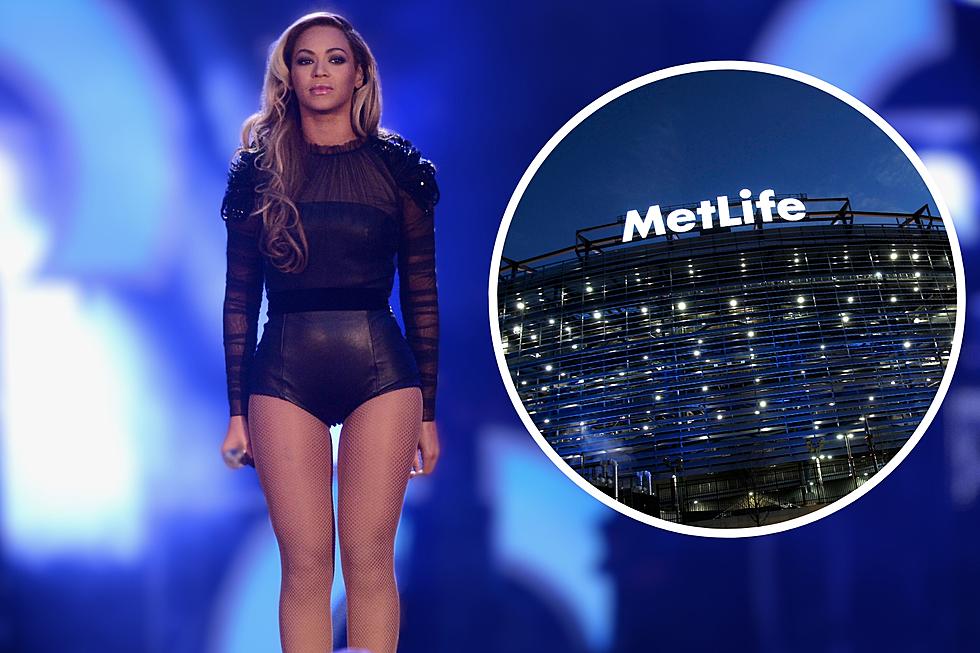 SPOILER ALERT: Sneak Peak at Beyoncé's MetLife Setlist for the Renaissance Tour in Jersey
Beyonce via Getty Images & Canva
Oh my god. The big day is finally almost here. Beyoncé and the Renaissance Tour will FINALLY hit the New York Metro area when it comes to MetLife Stadium in East Rutherford, New Jersey on July 29 and July 30, 2023.
After months of rave reviews about the dates overseas and now in the US for several weeks, it's finally our turn in North Jersey to see the show!
So some fans want to know EVERYTHING like the setlist. Others don't.
So we must warn you there are MANY spoilers posted below. Look away if you want to avoid spoilers.
In terms of logistics, by the way, we got you covered on what you need to know to get into the show. Like what is the baggage policy at MetLife Stadium for the show? That's here.
What time do parking lots open for Beyoncé's concert at MetLife Stadium in New Jersey? We've also got that here.
How can you take New Jersey transit to the show? That's here for you too.
OK! Now let's go onto the set times and the setlist, right?
🕗🎤 What Time Does the Beyoncé Concert in New Jersey Start? 🕚💃🏼
The show starts at 7:00 pm. We think Beyoncé' will take to the stage around 8:30 pm. Don't be too late.
🎼 What Is Beyoncé's Setlist For 'The Renaissance Tour' at MetLife Stadium in East Rutherford, NJ 🙌🏻
This is an incredible setlist. We can't wait to dig into it with you!
Opening Act:
Dangerously in Love
Flaws and All
1+1
I'm Goin Down
I Care
River Deep, Mountain High (a tribute to Tina Turner)
Welcome to The Renaissance:
I'm That Girl
Cozy
Alien Superstar
Lift Off
7/11
Motherboard:

Cuff It
Energy
Break My Soul
Opulence:

Formation
Diva
Run the World (Girls)
MY POWER (with Blue Ivy)
Black Parade (With Blue Ivy)
Savage (Remix -- Megan Thee Stallion cover)
Partition
Anointed:

Church Girl
Get Me Bodied
Before I Let GO
Rather Die Young
Love On Top
Crazy in Love
Green Light/Freedom
Anointed - Part 2:

Plastic Off the Sofa
Virgo's Groove
Naughty Girl
MOVE
HEATED
Already
Mind Control:

America Has A Problem
Pure/Honey
Encore:
Summer Renaissance
Everything to Know - Beyoncé at MetLife Stadium in New Jersey
Beyoncé is bringing her 2023 Renaissance World Tour to the New York City area when it hits MetLife Stadium in East Rutherford, NJ July 29 and July 30. We've got a round-up of everything from set times, and merchandise details to parking info and venue baggage policies.