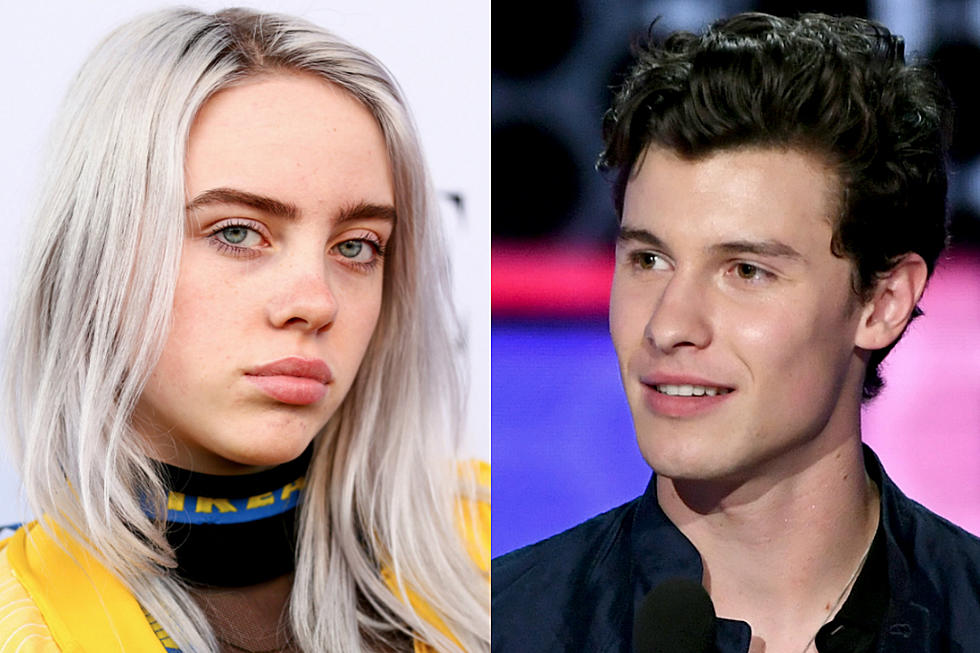 Billie Eilish Admitted She Ignores Shawn Mendes' Texts: Here's How Shawn Reacted
Rich Fury/Kevin Winter, Getty Images
The "Bury a Friend" singer admitted she ignored one of the Canadian crooner's messages during an interview with First We Feast on Friday (Mar. 29). When she was asked who was the last famous person she texted, she replied with a laugh, "Shawn Mendes texted me, but I didn't respond." Unfortunately, she didn't tell us what he wrote to her, but Mendes did catch wind of her revelation and responded by retweeting a clip of her interview.
"LOL wow," he wrote on Twitter.
In the past, Mendes has praised Eilish's work, tweeting, "I think you are just really crazy talented and everybody who hasn't listened to your music is seriously missing out."
We don't want to jump to any immediate conclusions, but perhaps he was texting her to see if she's interested in making music together? We'll have to wait and see, but one person Eilish definitely would like to collaborate with is her longtime crush, Justin Bieber. The 17-year-old teased the idea last week—coyly saying "You never know"—after she revealed the "Sorry" singer has slid into her Instagram DMs.
12 Female Celebrity Friendships That Have Outlasted the Spotlight