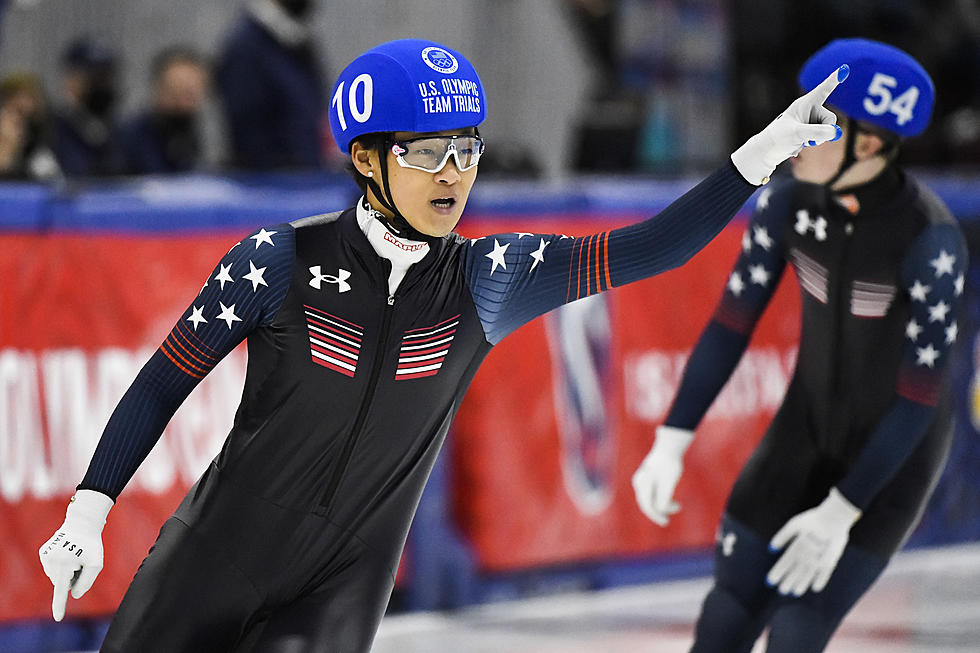 Bucks County Athlete Qualifies For The 2022 Winter Olympics For The First Time
Credit: Alex Goodlett / Stringer - Getty Images
Growing up many of us had the dream of being professional athletes and after a while, we realized that it is a tough task to achieve.
For those that have accomplished it, it is probably the best dream come true.
A Bucks County native is now accomplishing that dream at a very young age as he becomes an Olympian. Andrew Heo from Warrington, Pennsylvania recently shared his happiness after officially qualifying for the 2022 Winter Olympics in Beijing, China.
In the Instagram post where Andrew Heo shared his happiness for qualifying for the 2022 Winter Olympics, he stated that he keeps trying to comprehend that he is officially an Olympian.
Andrew Heo made sure to thank everyone that has supported him throughout his young career.
The Bucks County native is only 20 years old and has already accomplished so much in his Speedskating career.
According to TeamUSA.org, these are some of Andrew Heo career highlights:
2021 World Championships - B 5000m Relay Bronze; B 1500m 4th
2021 Fall World Cup Team
2018-22 Short Track National Training Program
2019-20 Short Track World Cup Team
2018-19 Short Track World Cup Team
2018-19 US Short Track Championships - 1000m Silver
2018 Short Track Junior World Team
Even though NBCOlympics.com has stated that Andrew Heo has no Olympic experience we are sure that will not affect the new olympian. He is sure to do great.
According to NBCOlympics.com, Andrew Heo comes from a South Korean family and is looking to learn the language since the sport that he has mastered is a huge deal where his family is from. We also learned that Andrew Heo is ranked "just outside the top-50 skaters in the world." That is amazing.
Best of luck to Andrew Heo. The PST family is rooting for you.
LOOK: Things from the year you were born that don't exist anymore
The iconic (and at times silly) toys, technologies, and electronics have been usurped since their grand entrance, either by advances in technology or breakthroughs in common sense.
See how many things on this list
trigger childhood memories—and which ones were here and gone so fast you missed them entirely.