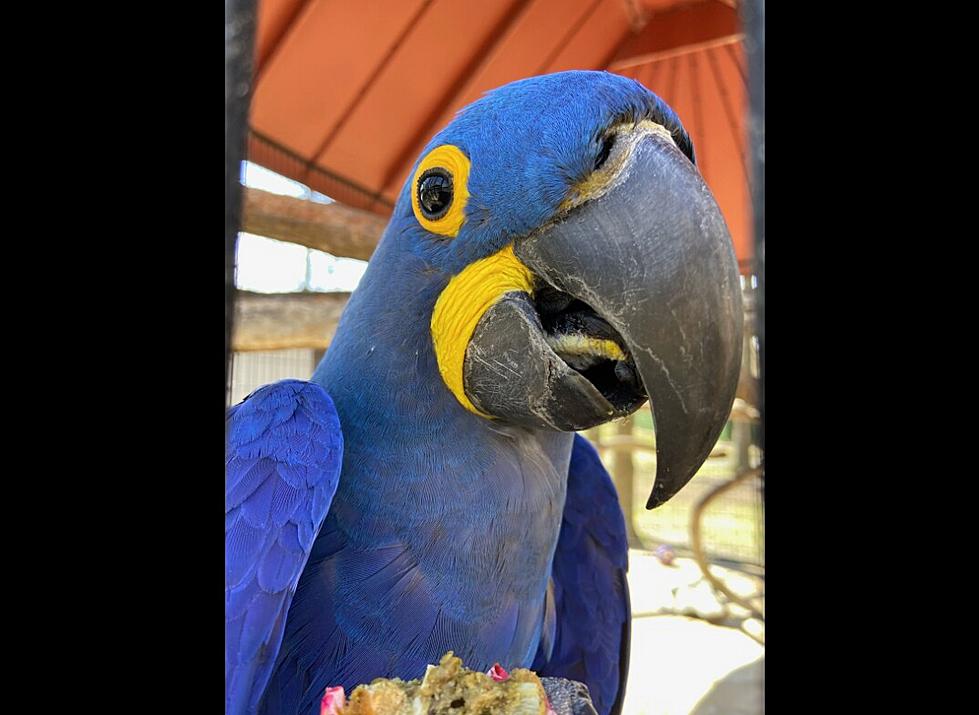 Cape May Zoo is Closing Longtime Exhibit, Making Updates
Brat the hyacinth macaw/Cape May Zoo/Facebook
Cape May Zoo has announced some changes and improvements they have planned in 2023 and the closing of one of the zoo's longtime exhibits.
In a release on Thursday, the zoo said it is closing the World of Birds Aviary after 25 years and decommissioning the building.
The World of Birds aviary opened in May 1998 and operated as a year-round exhibit housing as many as 30 species of birds at one time.  Zoo reps say it is now one of the least visited attractions and in need of replacement.
"Unfortunately, 25 years of a tropical habitat has taken its toll on the building and necessary maintenance and upgrades have become unsustainable.  While the closure of this exhibit was a difficult decision, we look forward to the future when we can bring new and upgraded habitats to our visitors.
The Zoo staff will be working diligently over the coming months to find new homes for our birds at Zoo", said Dr. Alexander Ernst, Associate Veterinarian.
The World of Birds aviary was forced to close for a time in 2022 because of an outbreak of avian flu. Zoo officials say removing it and building new habitats will be a long and inconvenient process.
Cape May Zoo 2023 Master Plan includes new exhibits, parking lot expansion, and signage, and offers new and improved attractions while updating aging habitats.
Cape May Zoo, in Cape May Court House, is one of the most popular attractions in the County attracting tens of thousands of visitors each year.
15 of South Jersey's Most Beautiful Churches
Amazing South Jersey Eateries With the Most Delicious Soup