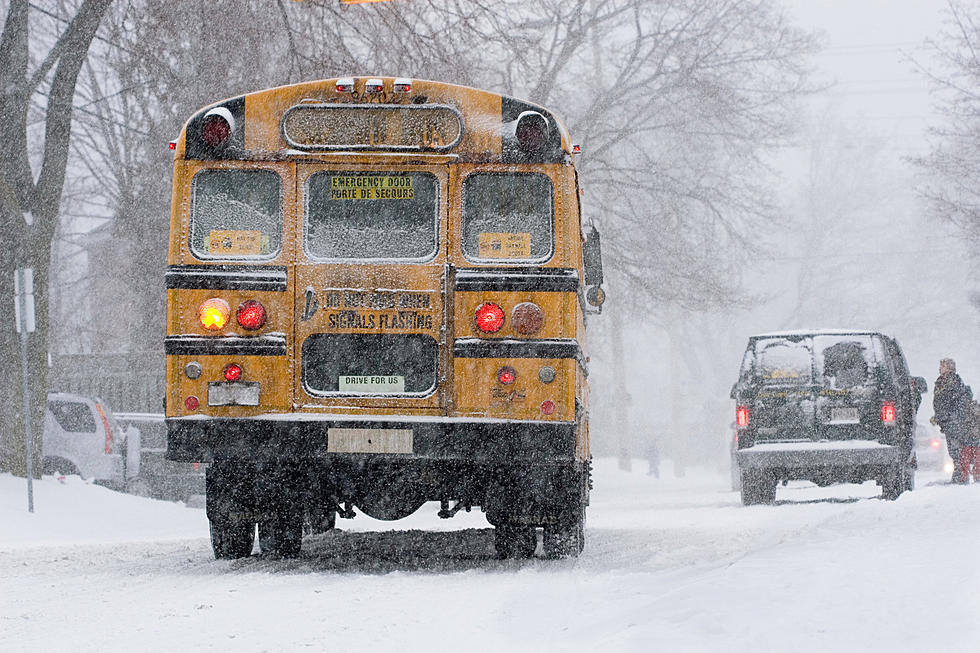 Cold This Weekend, Snow By Tuesday?
Getty Images
It's going to be unseasonably cold in our area by tomorrow, and it may even feel like a shock to our bodies. Matters could be made worse as forecasters say snow could arrive in our area on Tuesday. The exact details aren't clear at this point. So let's break this down into two parts: the cold and the snow.
Saturday we'll be in the 40s, but Sunday looks nicer as we get into the middle 50s.
We've heard about a storm for early next week for a while now, and yes, it's still possible. The difference is that the timing of the storm has changed a bit. Monday is now looking dry with temperatures in the 50s.
However, they caution that the exact track of the storm is not clear, and any deviations in the storm's track will have impacts on temperatures and thus the types of precipitation we'll see during the storm.
"Of particular concern here would be the Tuesday afternoon/evening commute," Dan told us early Thursday.
However, "this is still a very fluid forecast," he reminds us. "So it's still too early for any confident details."
We'll be watching for the forecast.