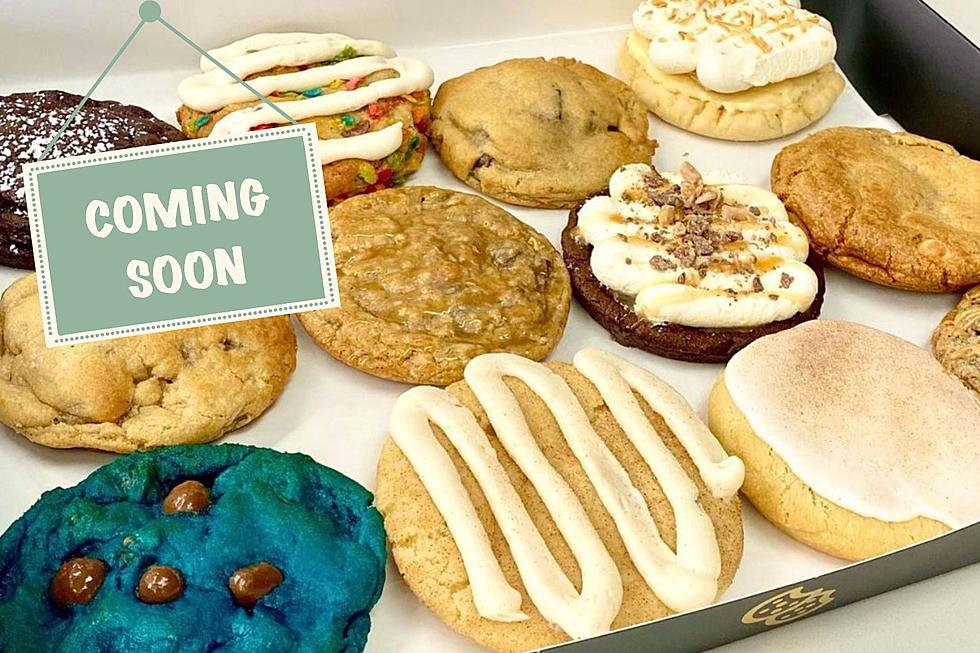 This Up-and-Coming Gourmet Cookie Chain is Opening its 1st NJ Location!
Credit: Instagram @thecravecookies
Craving some new and exciting gourmet cookies? If you love exploring new cookies, we have another chocolate-chip off the old block coming our way!
Utah-based Crave Cookies is planting its flag in New Jersey! They'll be opening their first-ever New Jersey location in Gloucester Township on Cross Keys Rd!
It'll be right between Chipotle and Sakura, where the Yogo Factory used to be, according to 42Freeway.
Crave Cookie specializes in uniquely elaborate flavors that rotate weekly, featuring 6 different flavors from a total of 100 flavors.
"Freshly baked cookies curated weekly to highlight a variety of delicious flavors that create a sweet moment of nostalgia in every bite. Six handcrafted cookies that even the pickiest foodies will love," their website says.
Sounds familiar? Yes, their model is similar to Crumbl Cookies, but more variety never hurt anybody! Especially since they're not playing around with these cookies! Crave has spent years perfecting their recipes:
"Our cookies are gourmet AF, packed with flavor, and worth every single calorie.  Every Crave Cookie is hand rolled and made with real butter so you get that delicious, home-baked taste in every bite."
They currently have 12 locations in Utah, Tennessee and Florida. Hopefully they'll open more New Jersey locations in the near future!
When will Crave Cookies be open?
No official word yet on when they plan to open. Hopefully by the end of this year! We'll keep you posted.
Are you excited to check this place out? Let us know in the comments!
---
10 Best Outdoor Dining Restaurants in Central NJ 2023
Nothing better than outdoor dining in nice weather! Here are the 10 best outdoor restaurants you'll find in Central NJ!
Mercer County Demands Guy Fieri Feature These Restaurants On Diners, Drive-Ins and Dives
Guy Fieri has to do a food tour of Mercer County, NJ and stop at these places!