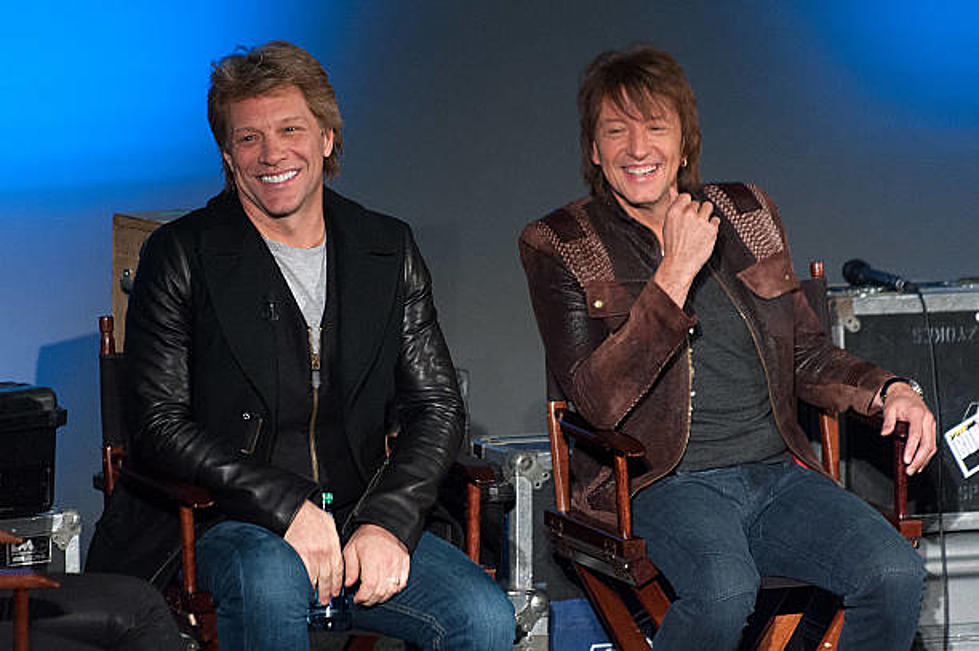 Disappointing News for Fans of This NJ Band
WireImage
What appeared to be a glimmer of hope last November that we may see Richie Sambora return to Bon Jovi, doesn't appear to be much of anything today.
A lot of folks believe that Richie was an original member of Bon Jovi.  However, Richie didn't join the band until 1983 at the urging of a mutual friend.  The rest, as they say, is history.
Jon Bon Jovi and Richie Sambora went on to become a prolific song-writing team, collaborating on a large number of hits.
Living on a Prayer, You Give Love a Bad Name, I'll Be there for You, It's My Life, and Who's Says You Can't Go Home are just a small sample of their successful creations.
In addition to writing for their own band, their body of work includes massive hits for other artists that you may not realize they wrote, including Cher's 1987 hit, We All Sleep Alone.
With the success this duo had, what could go wrong?
In 2013 Bon Jovi shocked their legion of fans by announcing the departure of Richie from the band.  Through the years, there's been much speculation over the reasons for the split, but there's never really been a clear explanation.
Richie has rejoined the band for only one performance since leaving, their induction into the Rock and Roll Hall of Fame in 2018.
In November, people were surprised to read Richie claim in an interview with Guitar World, that he was in discussions to rejoin the band.  At the time, he told the magazine,
We're talking about it. I don't think there's any reason not to at this point.
Recently, people began speculating that a reunion would take place during the band's appearance at Glastonbury 2023, but alas, it wasn't meant to be.
When asked about a reunion during an interview at the songwriter's Hall of Fame Induction Ceremonies, he said,
"Nah! No, not even close.  Nobody asked me yet — but I could do it tomorrow if they asked me."

 
Richie Sambora on Bon Jovi Reunion: 'We're Talking a Bit' (ultimateclassicrock.com)
Richie Sambora is ready for a Bon Jovi reunion, they just haven't asked him (msn.com)
These are the Hottest Pop Concerts Happening in Philadelphia in 2023
2023 will bring some of the best concerts from some of our absolute favorite artists to Philadelphia (including Taylor Swift, Ed Sheeran and P!Nk.). Here's a COMPLETE list of all of the shows (so far) & even details on how you can get tickets to Philadelphia's hottest concerts of 202
The Best (Funniest) Jersey Shore Beach & Boardwalk Yelp Reviews
Jersey Shore beaches and boardwalks have the best reviews on Yelp