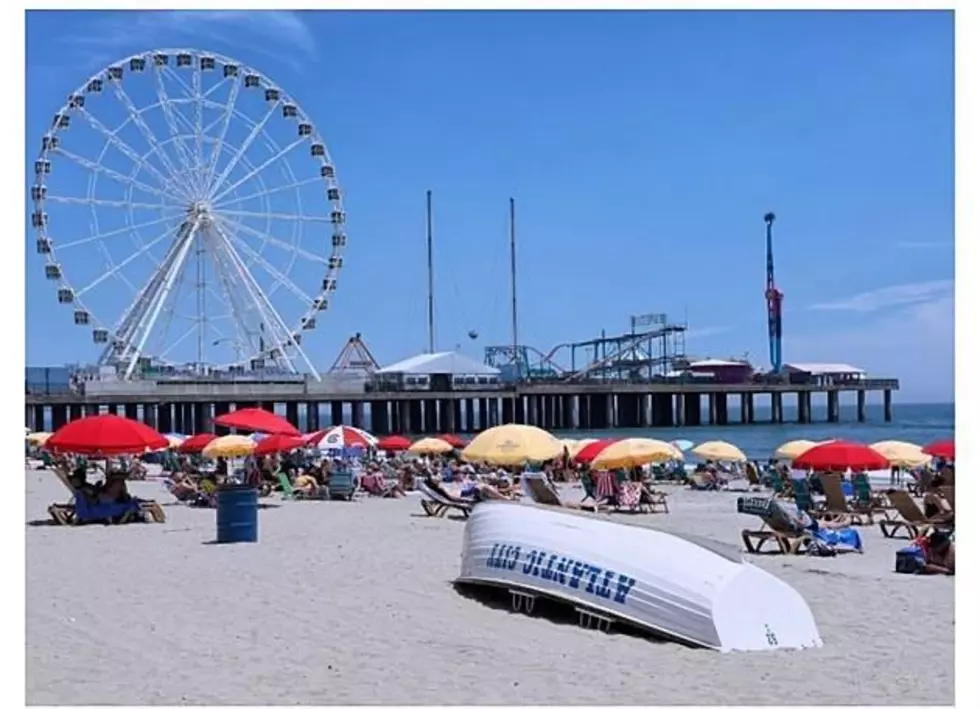 Entertainment, Bars & Clubs In Atlantic City, NJ From 70 Years Ago
MEET AC
Thank you to Kenneth McIntyre, who recently shared one vintage photo, which is worth a thousand words … or, in this case, exactly 298 words.
The photo is from 1954 and it details so many famous Atlantic City, New Jersey establishments from almost 70 years ago.
One local newspaper advertisement from 1954 depicts the variety of restaurants, night clubs, show and musical bars that were available during this era, when Dwight D. Eisenhower was the 34th President of The United States.
The advertisement below really says it all. When I first saw it, my eyes wandered from place-to-place.
Listed first at the top left of the advertisement is the iconic 500 Club, owned and managed by the legendary Paul "Skinny" D'Amato.
The human eye typically is attracted to the top left… So, it's no surprise that D'Amato would have his advertisement placed in this prime position… Where it stands out the most.
D'Amato demonstrated his genius, when he was the visionary who partnered Dean Martin and Jerry Lewis together for the first time on July 25, 1946.
Martin and Lewis stayed together as a team for a decade, ending their partnership on this same date 10 years later.
As you peruse the advertisement, you will see all kinds of nightclubs, dance clubs, show bars and more.
My eye also couldn't miss the small advertisement located at the very bottom left … The Turkey Ranch Cafe, located "WHERE FIRE NOAD CROSSES DELILAH, PLEASANTVILLE."
They advertise a "Turkey Shoot every Sunday 1 to 5," along with a "Free Shoot for The Ladies."
None of the establishments in this advertisement are still open today.
However, for those who remember Atlantic City from 70 years ago … first hand, or, by following its history … you will remember many of these establishments.
Please enjoy this fun walk down memory lane.
Best Meal Served At Great Atlantic City, N.J. Area Restaurants
Atlantic City Area Readers Submit Cell Photos Of Favorite Meals