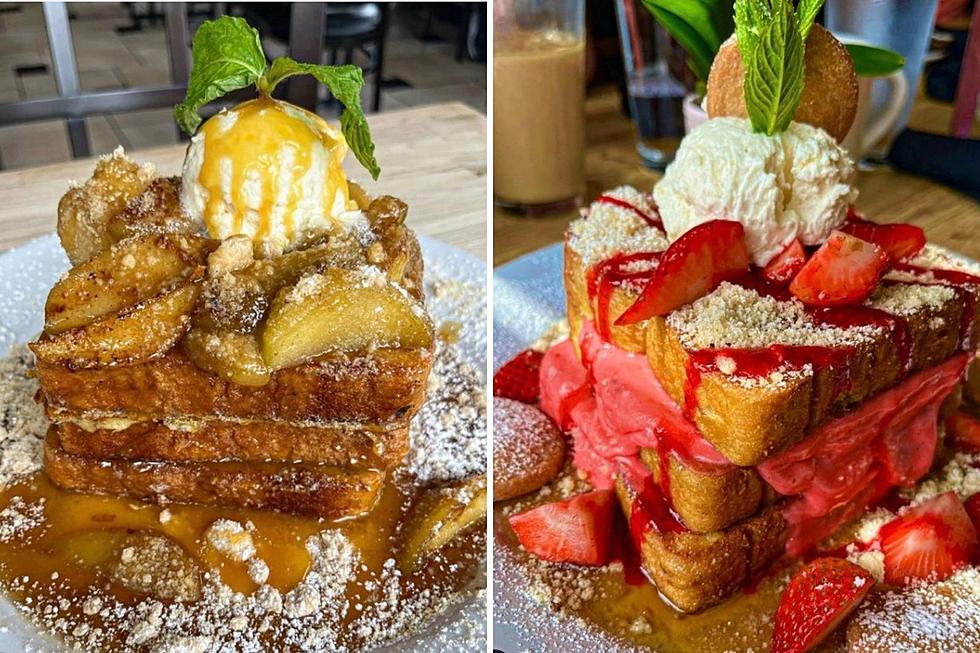 This French Toast Flight Board in Philadelphia Is A Must-Try
@greeneggscafe via Instagram
The biggest trend right now when it comes to food and drinks is flight boards. I've seen a ton of restaurants and bars do different flights right in our area.
So far, I've seen iced coffee flights, margarita flights, and pasta flights, but I've never seen one quite like this. A restaurant in Philadelphia has a French toast flight option and I am ready to check this out as soon as humanly possible.
The restaurant to check out if you're a French Toast fan is Green Eggs Cafe which has multiple locations throughout Philadelphia and even a location in Ocean City, New Jersey. An Instagram influencer reviewed the cafe and the video is blowing up.
If you're checking out the menu, the French toast flights are not a permanent menu item as of now, so if this is up your alley, you're going to want to check it out soon! If you go for the french toast board, you'll get to try 3 of the uniquely delicious flavors that Green Eggs Cafe has to offer. It looks like this week you'll be able to try their Creme Brulee, Salted Caramel, and Apple Pie.
These flavors look absolutely amazing, I can't wait to drive out to try them. The menu is also full of other breakfast and brunch staples like Cheeseburger Egg Rolls, Steak and Eggs, Breakfast Burritos, and more.
This restaurant has some of the most insane French toast flavors I've ever seen, so get yourself to Green Eggs Cafe to try a bunch of them at the same time with this French toast flight.
The Green Eggs Cafe has multiple locations in Philadelphia as well as another location in Ocean City, NJ.
You can find more info on their website!
10 Best Mercer County Bagel Shops, Ranked
Did your go-to bagel shop in Mercer County, NJ make the list?
Here Are Some of the Most Underrated Restaurants in Central NJ, According to You
Here's what YOU had to say on our Facebook page!