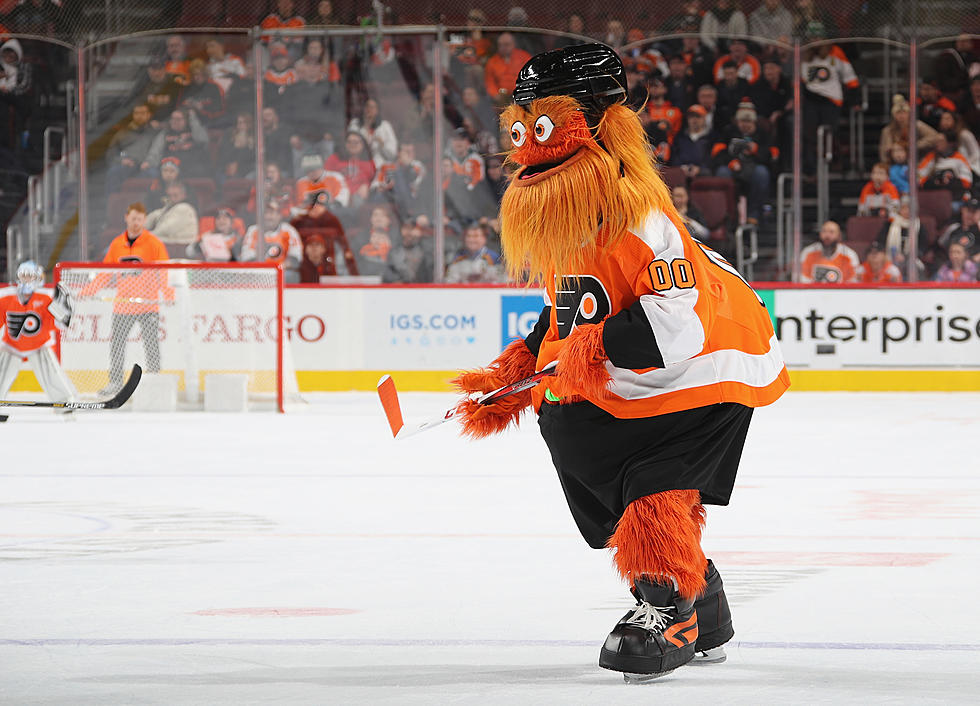 Gritty Remade 'Old Town Road' For The Kentucky Derby
Credit: Getty Images
Gritty, the Philadelphia Flyers mascot, posted a video on Twitter of his remake of 'Old Town Road' by Lil Nas X for the Kentucky Derby.
It's pretty entertaining if you ask me, I legit watched it a few times through.
Like, if you weren't already aware ... Gritty is known for showing off his latest moves at all the Flyers' hockey games and it looks like he's now taking it from the ice to the farm.
So what's cool is that the video was filmed right here at Miller Farms in Camden County in Berlin, NJ.
Gritty is seen in the video dancing to 'Old Town Road' and hanging out with horses and of course getting his dance on. There is no question about it that he's up to date on all the trendiest moves.
Gritty posted this just in time for the 145th Kentucky Derby, which took place this past weekend.
In the video, Gritty runs around and chases miniature horses, and even carries a lasso.
Now that is some major 'Old Town Road' vibes right there.