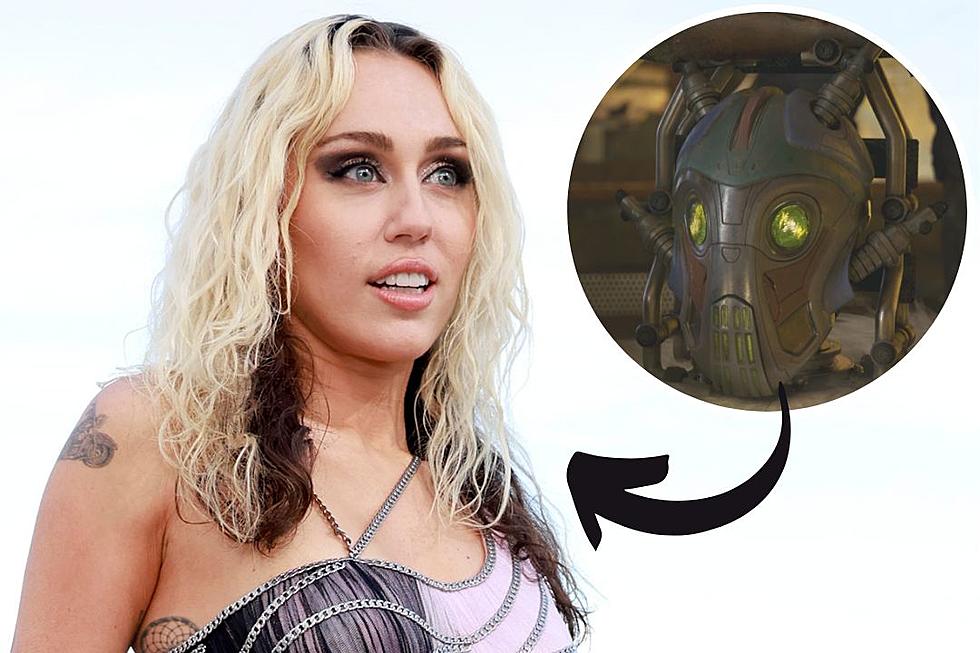 Why Was Miley Cyrus' 'Guardians of the Galaxy 3′ Role Recast?
Emma McIntyre, Getty Images / Disney
Fans were surprised to learn that Miley Cyrus' debut role in the MCU was re-cast for the third Guardians of the Galaxy installment.
Viewers who watched the second film in the trilogy saw the post-credit scene in which Cyrus made an extremely brief appearance as Mainframe, a Ravager team member. Marvel fans speculated that this would later become a more prominent character in the third movie. However, the character of Mainframe has been recast to Tara Strong, who you might recognize from Loki as Miss Minutes, Powerpuff Girls, Rugrats, among countless other animated classic television series and movies.
Director James Gunn revealed to Buzzfeed News that he realized the "Wrecking Ball" singer's voiceover talent could be used in his upcoming film when he was watching Season 11 of NBC's The Voice.
"I was admiring the tone of Miley Cyrus's voice," he told the outlet back in 2017. "I find her funny and likable and sweet. I liked that she cared about the contestants. So I was like, I think she would be a funny person to have as a voice [in Guardians of the Galaxy Vol. 2]. So we contacted her, and she said yes. She came in and recorded, and she was a delight to work with."
He later shared that her recording session for the cameo lasted "an hour at most" and had the potential to return as Mainframe in future films.
"Listen, Mainframe is barely a character in the comics," he added. "My concept of who Mainframe could be is actually pretty far out." He chuckled. "I didn't know Mainframe from the comics, so I knew Miley Cyrus wouldn't."
Cyrus and Gunn have exchanged conversations on social media. One of her most recent tweets to him was posted in 2021 when she shared, "I miss [you] guys so much," alongside a robot emoji, seemingly referencing Mainframe.
It is unclear why exactly Cyrus was recast to Strong. It is important to note that Cyrus has been extremely busy with her eighth studio Endless Summer Vacation which was released in March 2023.
Pop Stars and the Superheroes They Remind Us Of