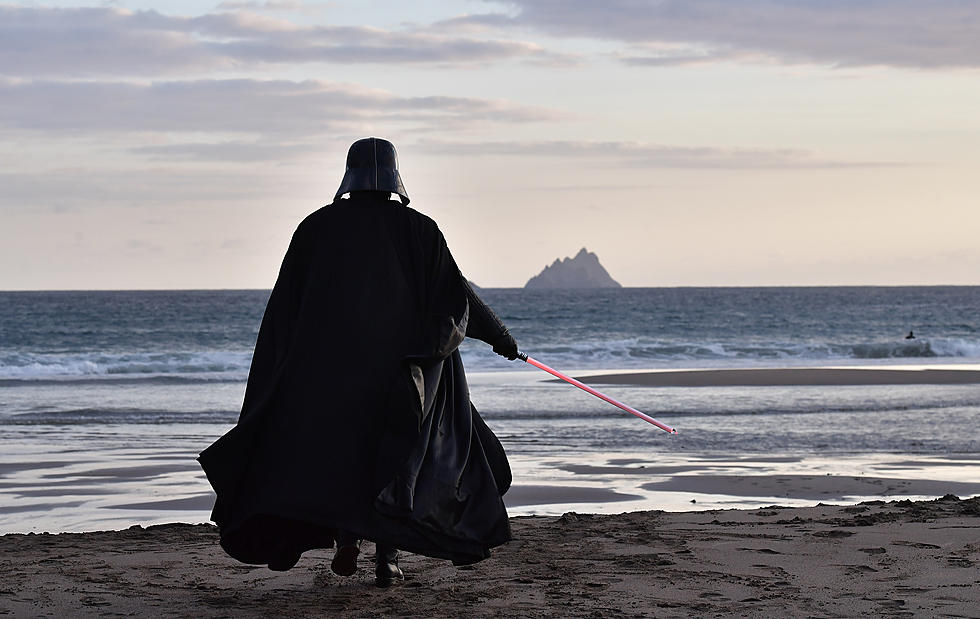 This Lightsaber Pub Crawl in Philadelphia Is Calling All Star Wars Fans
Getty Images
If you're a total Star Wars fan, this event has your name written all over it! If there are two things that I'm obsessed with, it's Star Wars and Halloween, so if you're anything like me you may want to buy your tickets as soon as possible.
It was just announced that the official Lightsaber Pub Crawl is coming back to Philadelphia once again this October. You have a lot of time to plan for this, so make sure to start getting your costumes ready because the best ones could win some major cash!
This Lightsaber Pubcrawl hits so many different cities throughout the year. From Nashville to Philadelphia, Star Wars fans everywhere are coming together to drink and have a great time.
If there's one thing about Star Wars fans it's that they don't just like Star Wars. They absolutely love it, so I'm sure that this event is super extra and super amazing at that.
Tickets are already on sale and last year were selling pretty quickly so if you're looking into this, you may want to snag them early.
There are also a few different ticket options you can look into for the pub crawl. There are regular GA Tickets, VIP tickets, and also Super VIP tickets, which all range in different perks and merch you will receive.
The coolest part about this pub crawl is that there are $15,000+ in costume prizes that you may be able to win if you bring your A-game! The official list of bars and an official "crawl map" hasn't been released as of now, but you are able to buy tickets. More tickets and info can be found here!
May the force be with you.
These are the Hottest Pop Concerts Happening in Philadelphia in 2023
2023 will bring some of the best concerts from some of our absolute favorite artists to Philadelphia (including Taylor Swift, Ed Sheeran and P!Nk.). Here's a COMPLETE list of all of the shows (so far) & even details on how you can get tickets to Philadelphia's hottest concerts of 202
6 Cat Cafes in NJ and Philadelphia Region