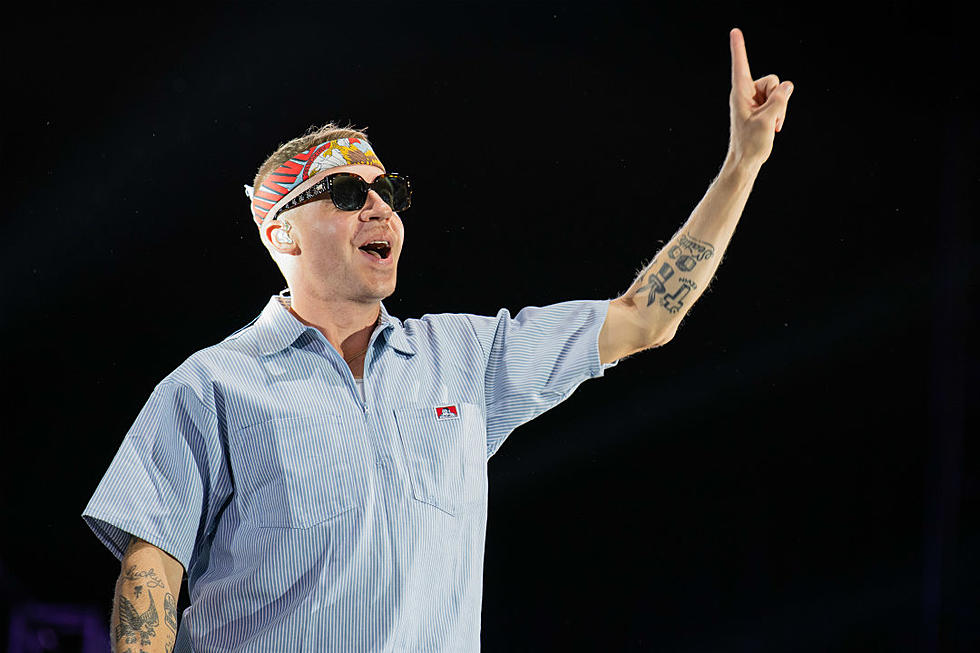 Macklemore Is Trying to Be a Magician Now, Will Drop "First Ever Magic Rap Album"
Stefano Dalle Luche, Getty Images
Macklemore has taken up a new craft. The Grammy-winning rap artist recently told fans he is working on becoming a magician and will even be dropping a first-of-its-kind album that combines his love for hip-hop and magic.
Mack made the revelation on Saturday (Nov. 2), via Instagram. In the post, he uploaded a hilarious photo of himself in a wizard costume in front of a mountainous backdrop. In the caption, he reveals his newfound love for mastering magic, some album details and even invites fans to try and name the upcoming release. The person with the best album title will get a prize.
"CONTEST ALERT," Macklemore starts. "I've been working hard on this magic shit. And now I'm combining both of my talents for the first ever Magic Rap album. And YOU get to pick the name. Drop the best album title in the comments, I'll select the best one and whoever wins gets a free dog. (I pick the dog and I get to name it though. That's fair). Good luck. 🔮."
The "Thrift Shop" rapper has gotten plenty of suggestions including Magic More, Ghetto Gandalf, Magic Mack, Abracadabra, Hogwarts Dropout, Iced Out Wands, Dumblemore, Wizard Status and the super obvious, First Ever Magic Rap Album.
As Mack continues to work the touring circuit, his fans have been waiting patiently for new music. Macklemore's last solo album, Gemini, was released in September 2017. The 16-song release features guest appearances from Offset, Lil Yachty, Kesha, Skylar Grey and more.
See Photos of Every XXL Freshman Ever Inducted Into the Freshman Class Over the Years