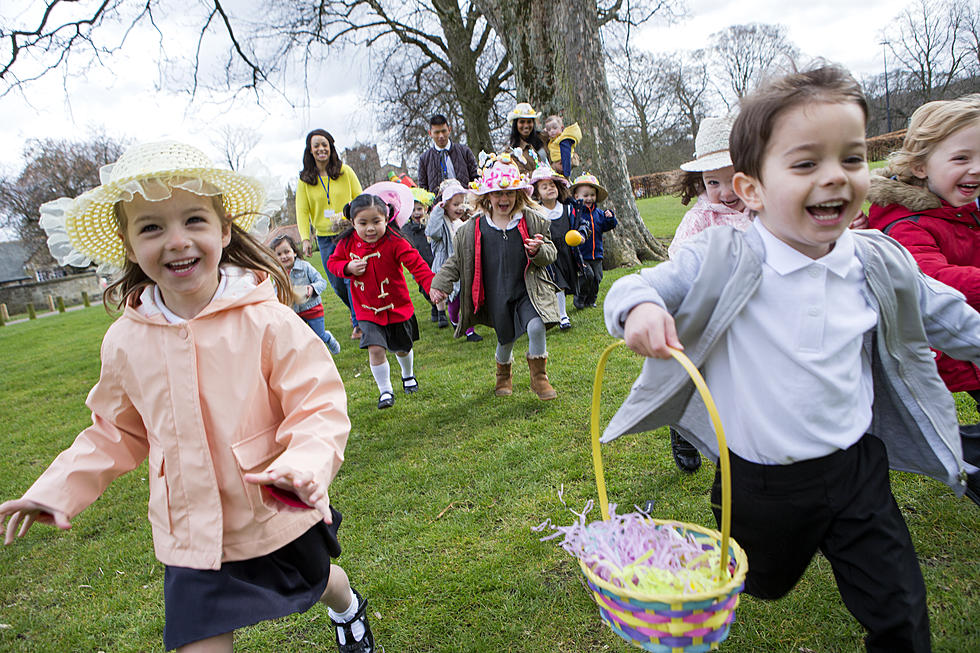 Newtown Easter Egg Hunt set for Next Weekend
Credit: Getty Images/iStockphoto
April is here, which means Easter will be here before we know it. Easter egg hunts can be an absolute blast for kids and parents and can get everyone in feeling excited about spring.
According to The Patch, The Newtown Business Association just announced that their annual Easter egg hunt event will take place on April 13th at Goodnoe Elementary School. The Easter Bunny will be there, and if you wanna see him, you've gotta get there at 8:30am and the egg hunt starts at 9am. There will be different sections for different age groups and even a special section for blind children that have eggs with beepers.
In addition to the fun, non-perishable food items will be collected and then donated to the Lower Bucks Food Bank.
No preregistration is required and all are welcome to attend. If it rains, which happens because April can bring some showers, the rain date will be the day before Easter which is April 21st. Check out more information here.