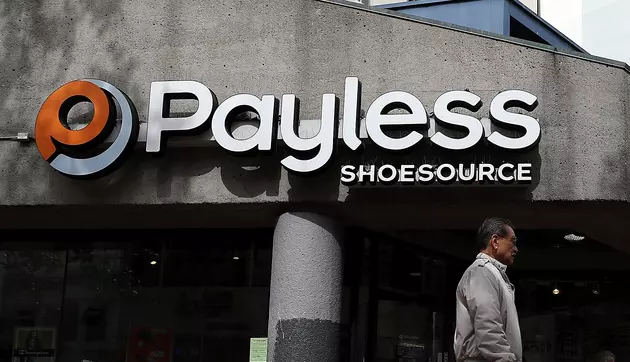 Payless Likely to Close All Stores as they Prepare for Another Bankruptcy Filing, Reports Say
Credit: Getty Imag
Payless ShoeSource, is set to close all their remaining stores after filling to bankruptcy for the second time, according to published reports. Yes, this means all stores in our area (like Quaker Bridge Mall, Moorestown Mall & Hamilton Marketplace) would close their doors.
The discounted shoe store Payless ShoeSource is declaring bankruptcy for the second time within a two year timeframe. Ownership of the struggling chain was previously taken over by Alden Global Capital and other creditors in 2017.
The second bankruptcy filing will likely force the retailer to close all 2,300 of their remaining stores. The chain previously closed a large number of stores in 2017, according to reports.
It is possible that the Dallas-based company could find a buyer as their bankruptcy process moves on, according to Reuters.
There are about a few dozen Payless ShoeSource stores still open in NJ to date.