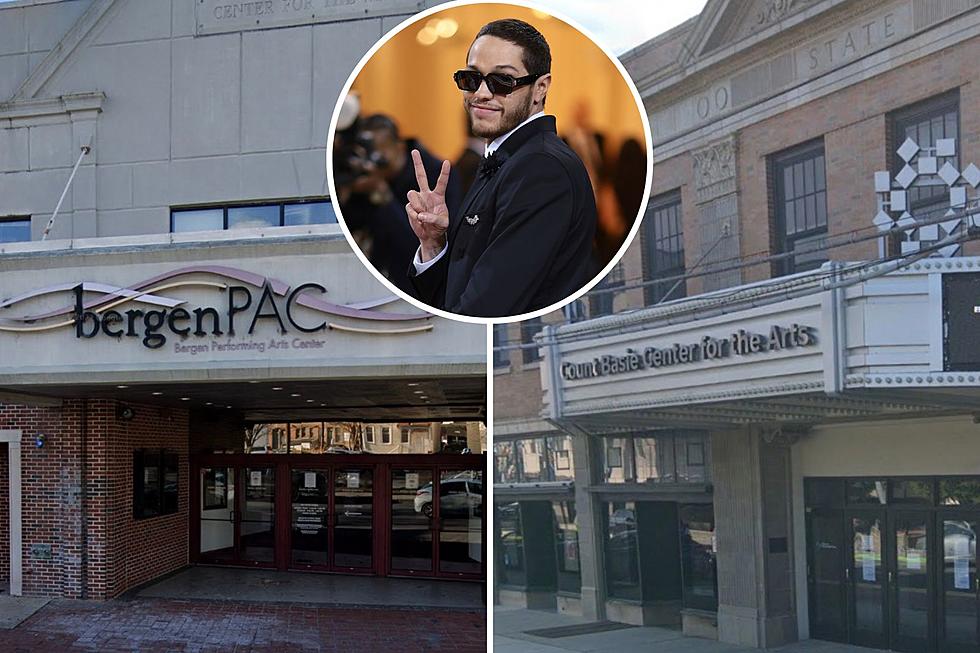 Pete Davidson Will Make 2 NJ Stops on His Comedy Tour
google earth/getty
An exciting show is making its way to both Red Bank, New Jersey, and Englewood, New Jersey. If you're a fan of this comedian, it's time to get your tickets as soon as possible for it!
He's one of the most popular comedians right now and Pete Davidson is bringing his comedy tour to New Jersey! Pete Davidson is a former Saturday Night Live comedian from Staten Island and has made a huge name for himself in the comedy world.
He's been making headlines recently for not only his comedy but his love life too. He's dated stars like Ariana Grande and Kim Kardashian, but obviously, we love Pete, for Pete! He's bringing his fall tour to two theaters in New Jersey and tickets are officially on sale now.
He's kicking off his tour tomorrow, September 20th in San Francisco, and later down the line of his tour stops, he'll be in New Jersey for back-to-back shows at 2 Jersey theaters.
His first stop in town will be in Red Bank, New Jersey at the Hackensack Meridian Health Theatre at the Count Basie Center.
That show will be on Saturday, November 18th at 7 pm. The very next night, Pete will be in Englewood, New Jersey at the Bergan Performing Arts Center. That will be on Sunday, November 19th starting at 7 pm in Englewood, New Jersey.
Tickets for both the New Jersey show of Pete Davidson's stand-up tour have not gone on sale yet, but the presale to snag yourself some tickets to those shows will be tomorrow, September 20th at 10 a.m. through Ticketmaster. You can find more ticket information here. 
Here Are 11 New Jersey Stereotypes That Are Actually True
We have to admit...these stereotypes are right!
12 of The Most Annoying Pet Peeves About NJ Drivers!
Here's what we can't stand about New Jersey drivers, according to you! Anything to add to this list?