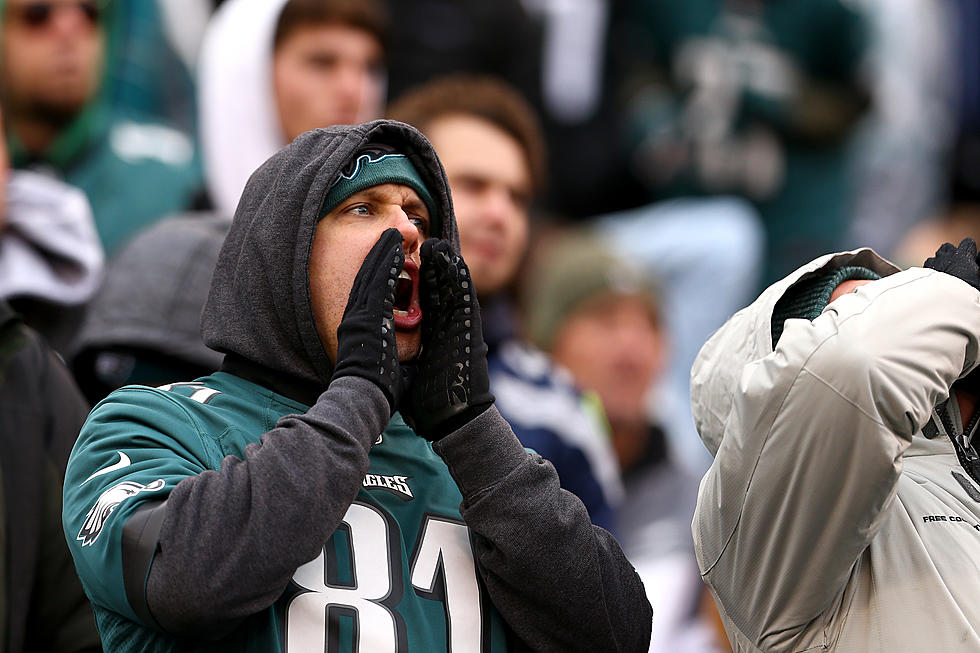 Philadelphia Eagles Fan Shows The Spirit On The Price Is Right
Getty Images
"Go Birds!" or "Go Eagles" are some words that you hear all year round. Yes, even during the Philadelphia Eagles' offseason.
We are not exaggerating about it either. A die-hard Eagles fan was a recent contestant on The Price is Right and don't you worry, he didn't forget to rep the Eagles while on TV.  Towards the end of the episode, he spun the wheel and used the waiting time to show off his Eagles pride. You have to make it known you are a birds fan any time you can, you know.
The Philadelphia Eagles fans yelled "Go Eagles" right after spinning the wheel for the second time, which ended up getting him a score of 1.00 and took him to the next and final round. The host of The Price is Right, Drew Carey, told the contestant, "Look what the Eagles did for you. Nice."

That has to be Brian's lucky birds' shirt because he won $40,000 in prizes, according to 3CBS Philly.
With that being said for you Eagles fans ... GO BIRDS!