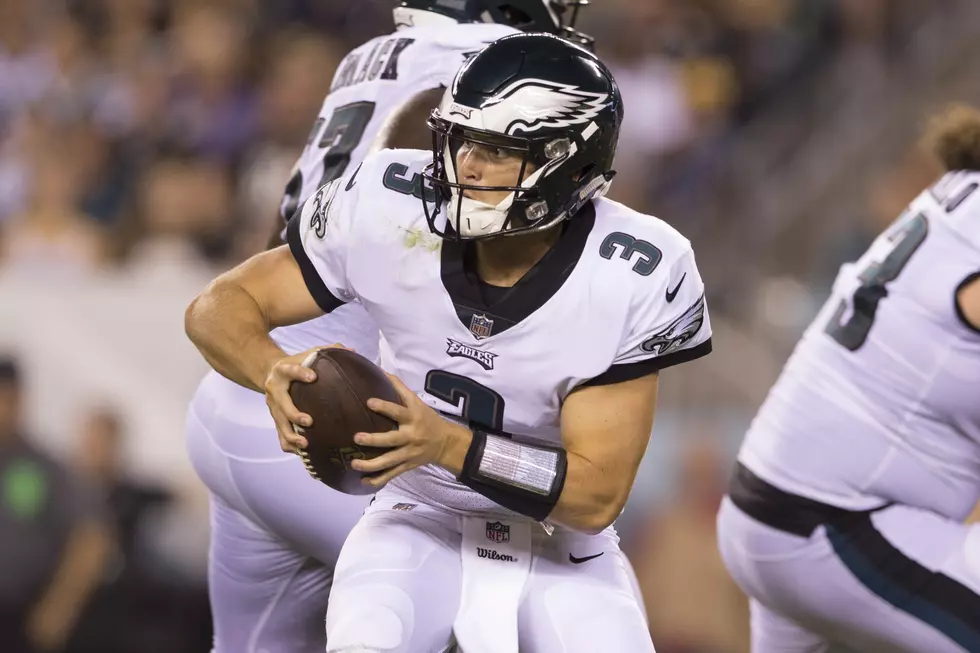 Philadelphia Eagles Fans' Tailgating Game is Strong
Credit: Getty Images
As we all know football season is officially back!
That means our Superbowl champions have hit the field. Which also means that the Philadelphia Eagles tailgates are back in full effect as well.
You know Eagles fans too ... they go HARD! Especially this one fan named, Big Ed who owns the Eagle Mobile.
I saw his Eagle Mobile on nbc10 and thought it was awesome!
It's an RV wrapped with the Philadelphia Skyline and Eagles players, he even got some of the players to autograph it, which is super legit!
If you end up hitting a game this season, be sure to keep an eye out for it!