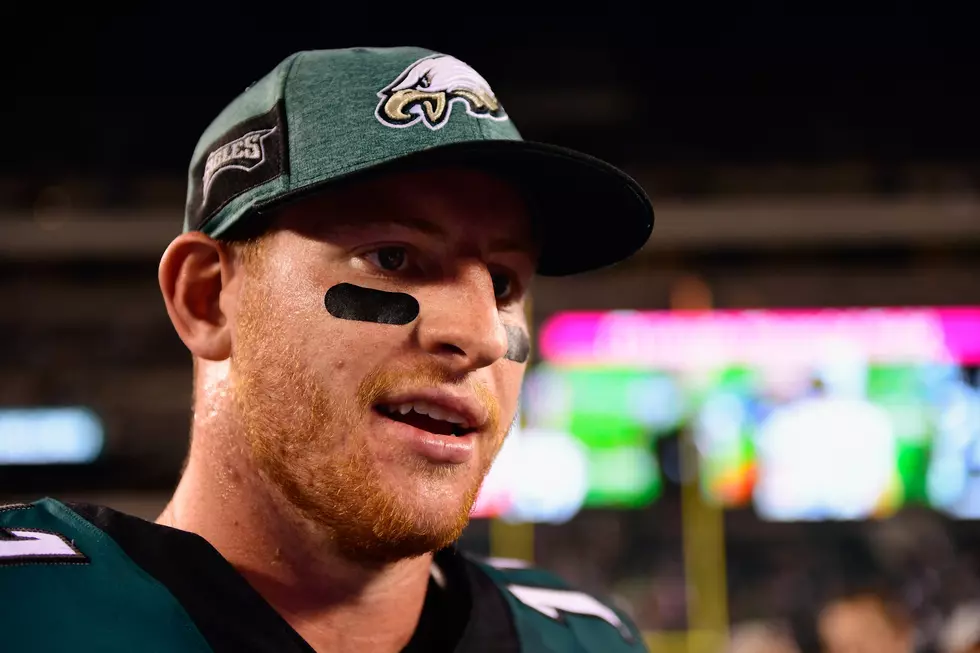 Philadelphia QB Carsen Reveals the Gender of his Baby
Credit: Getty Images
Following an awesome win Monday night against the New York Giants, Carson Wentz, quarterback of the Philadelphia Eagles had some more exciting news to share with the world, the gender of he and his wife's first child.
A little backstory on Carson and his wife Maddie....he proposed back in February of 2018, right after the Philadelphia Eagles beat the New England Patriots in the Super Bowl.
He and Maddie tied the knot in July of 2018.
And they announced that they are going to be parents on November 28th.
Just a few days ago, Carson shared the exciting news of their baby's gender by posting this video on his Instagram. Carson's wife Maddie threw a football up in the air that was filled with a colored powder that would determined the baby's gender. Carson along with a few other men shot at the football to reveal which color powder was inside.
I know people have their opinions about gender reveal parties, and people think they are unnecessary, but my husband and I did one and I thought it was fantastic.
Congrats to Carson and his wife Maddie. That little baby girl will definitely have a good life.