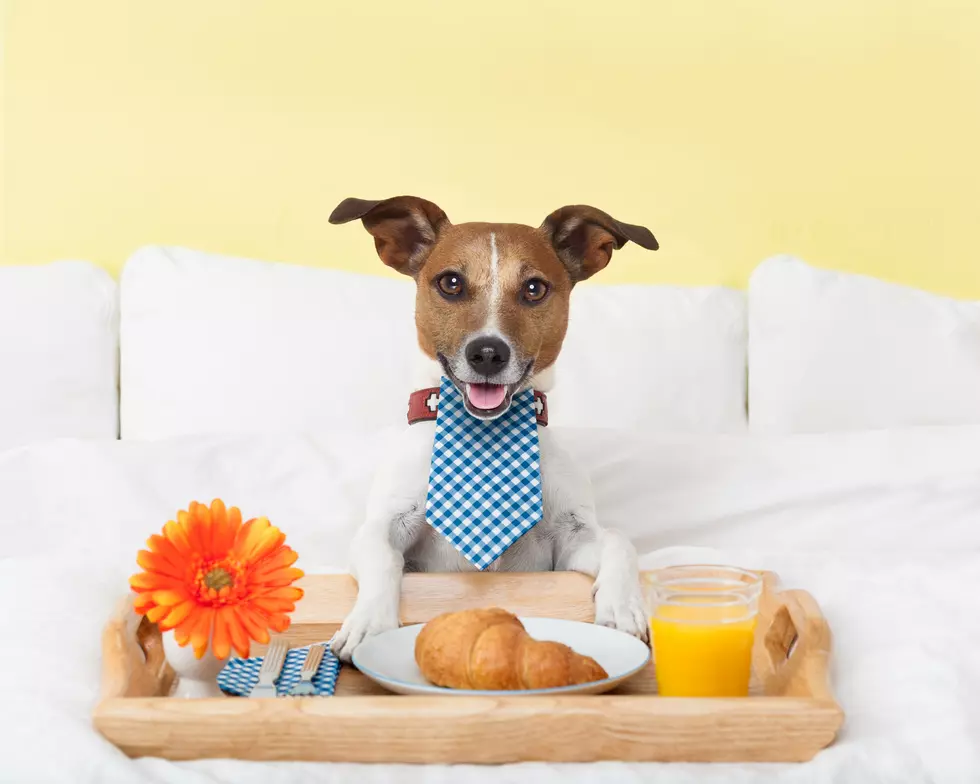 Philly Hotel Offering Gourmet Room Service For Dogs
Getty Images/iStockphoto
According to the Philadelphia Business Journal, the Rittenhouse hotel in Philly is now offering gourmet room service for dogs.  The menu items range from things like chicken jerky and peanut butter bones all the way up to filet mignon.
The Philadelphia Business Journal says that pet-friendly hotels are becoming more & more popular with the almost 85 million pet owners in America.  That, and the fact that at least 9 new hotels will open in Philly over the next 2 years, makes Rittenhouse's new program seem like a no-brainer. Other menu items include beef and bean stew with vegetables, frozen peanut butter banana bars, Fiji mineral water, and whipped cream.
For more info on Rittenhouse's pet policy, click here.