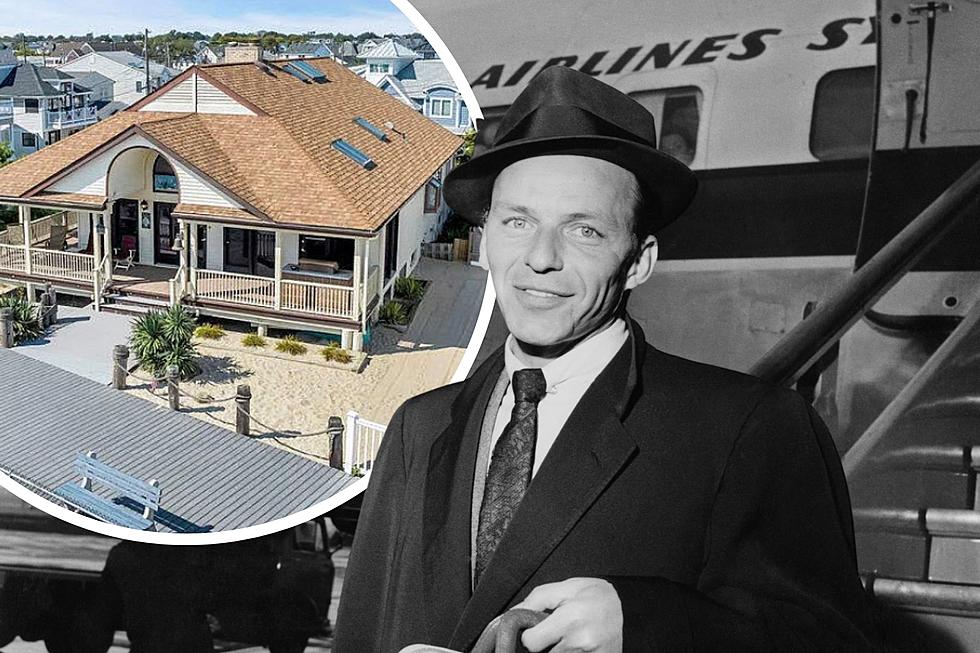 The Famous Frank Sinatra House in Point Pleasant, NJ Is Now For Sale
getty/canva/zillow
This Point Pleasant hidden gem is back on the market! If you've ever taken a stroll down the Point Pleasant boardwalk, I'm sure you've seen this major tourist attraction.
The 'Frank Sinatra house' has been drawing tourists for decades on the boardwalk and it's officially for sale once again! If you aren't familiar with the famous attraction, there's a house located towards the end of the boardwalk that plays Frank Sinatra music on speakers in the front yard.
The tradition started years ago by former Sony Music Distribution chairman, Paul Smith. He was a huge Frank Sinatra fan, so he would play Frank's music all night long on his outdoor speakers so all of the people passing by could listen to the sweet sound of Jersey's own, Frank Sinatra.
If you're in the area this summer and want to check it out, you can access the house from nearly any point along Ocean Ave, but more specifically if you access the boardwalk from the ramp on Water Street.
The tradition has been kept alive for decades now. Now, the 8-bedroom, 4-bathroom, beachfront home is on the market again just waiting for someone to carry on the Sinatra tradition.
It's for sale n Zillow now and it could be yours for a whopping $3.3 million! If I had the money, I would buy it myself and keep the Point Pleasant tradition alive! All I know is, whoever decides to buy this needs to be ready for the challenge!
Take a look inside this Frank Sinatra tribute home in Point Pleasant, New Jersey:
Look Inside The Frank Sinatra House in Point Pleasant, NJ
The tourist attraction has been put on the market and could be yours for $3.3 million!
12 of The Most Annoying Pet Peeves About NJ Drivers!
Here's what we can't stand about New Jersey drivers, according to you! Anything to add to this list?