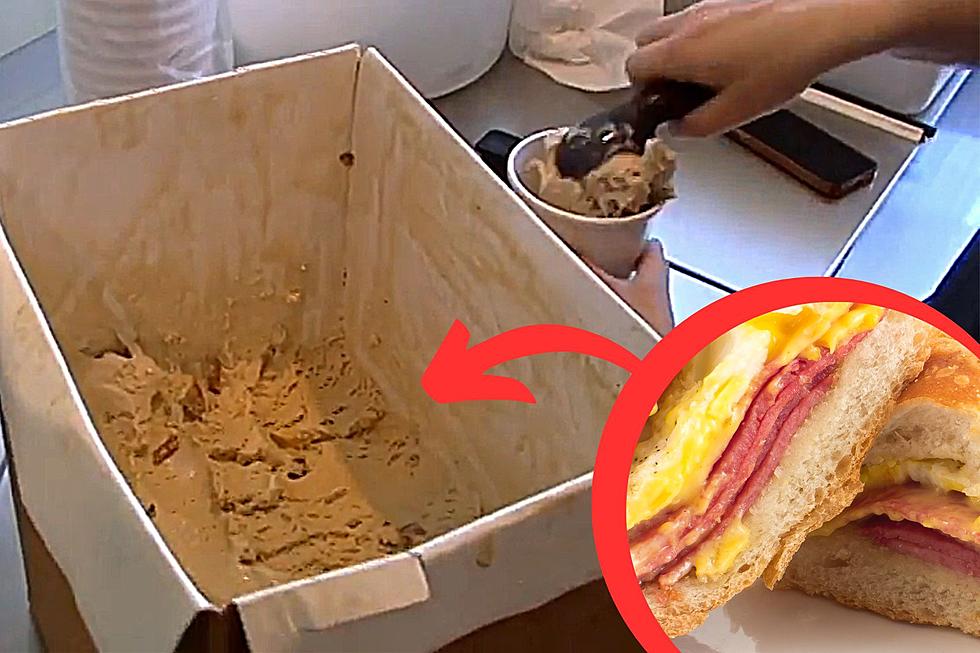 Brilliant Or Gross? Here's Where To Get Pork Roll Ice Cream In NJ
WHYY via Youtube/Canva
Ah, pork roll. It's the quintessential New Jersey breakfast food. Can you think of something more stereotypical than pork roll for breakfast here in the Garden State? Maybe bagels could be swapped out with pork roll, but even they aren't the first things people think of when they think "New Jersey."
It's true, though, we do love our pork roll here in the Garden State. A pork roll, egg, and cheese scramble is my favorite way to eat it. Although, it looks like I'm going to have to try this new dessert to see how it tastes. I feel like I have to based on principal, alone.
Have you ever heard of the pork roll ice cream they're making out there in the northwestern part of the state? A place called Windy Brow Farms had its 15 minutes of fame a few years ago for creating a hard ice cream with pork roll in it. Don't get it twisted, we're not talking about toppings here. Nope. This ice cream in particular has actual bits of pork roll in it.
Because they didn't want it to taste like a whole breakfast sandwich, the folks up at Windy Brow Farms played with the recipe a little bit and added some maple flavors to the mix. The final product tastes like pork roll and French toast. Not an awful combo, right?
If we've convinced you to taste test it for yourself, you'll have to head up to Fredon Township in Sussex County. Judging by all the review, though, this place is worth the trip.
Source: Youtube
12 Restaurants People Are Anxious To Eat At In Wildwood This Summer
No matter what cuisine is your favorite, Wildwood has something for everyone! There are a few restaurants in particular that Wildwood regulars can't wait to get back into this summer.
9 Atlantic City Area Restaurants Featured on Diners, Drive-Ins, and Dives
Guy Fieri has featured almost a dozen Atlantic City area restaurants on hie show.
"Hidden Gem" Restaurants in South Jersey