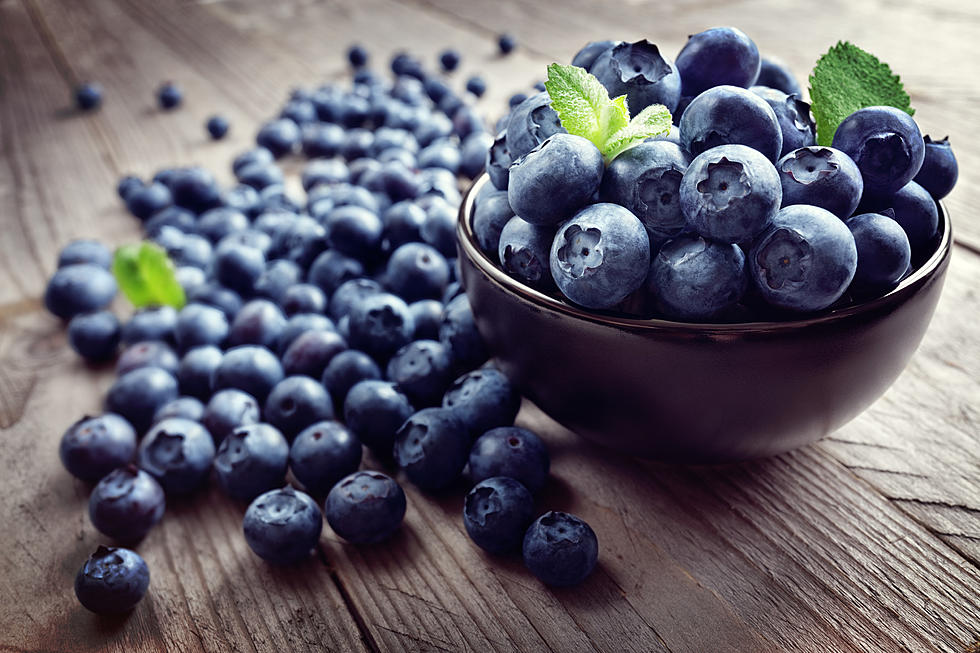 This Huge Blueberry Festival in Hammonton NJ Is a Must This Summer!
Getty Images
Love blueberries? Who doesn't! They're one of the most delicious fruits of the summer and it's almost time to celebrate them once again in New Jersey with fun, food, music and more!
The 37th Annual Red, White and Blueberry Festival is BACK in Hammonton, New Jersey! This berry exciting event will take place on June 25, 10am - 4pm at Hammonton High School, located at 566 Old Forks Road (off Route 30).
One of the many things New Jersey is known for are our amazing blueberries! Along with tomatoes and corn, it's one of the Garden State's staple crops, and the blueberry festival in Hammonton will be showing them off in all of its blue, anti-oxidant rich glory!
The Red, White and Blueberry festival will feature tons of great blueberry foods, kiddie rides, a classic car show, arts & crafts, live music by South Jersey's Stealing Savannah and DJ Nicky G, and of course, a blueberry pie eating contest! There will also be other various entertainers strolling the grounds to keep everyone feeling good throughout the day! There's something for everyone to enjoy.
This will be such a fun event for the whole family without having to spend an arm and a leg. And it's a great way to support local vendors.
The festival is FREE to attend with free parking! For more information, you can call 609-561-9080. Or you can visit the Greater Hammonton Chamber of Commerce website HERE.
Will you be checking it out this year? Let us know!
---
Must Visit U Pick Strawberry Farms in Central New Jersey
Strawberry season in New Jersey is Mid-May through early June. There's nothing better than picking your own sweet stash from a local farm.
Here Are The 11 BEST Seafood Restaurants in Central NJ 2023
It's time to get crackin'! Check out these amazing seafood restaurants in Central New Jersey