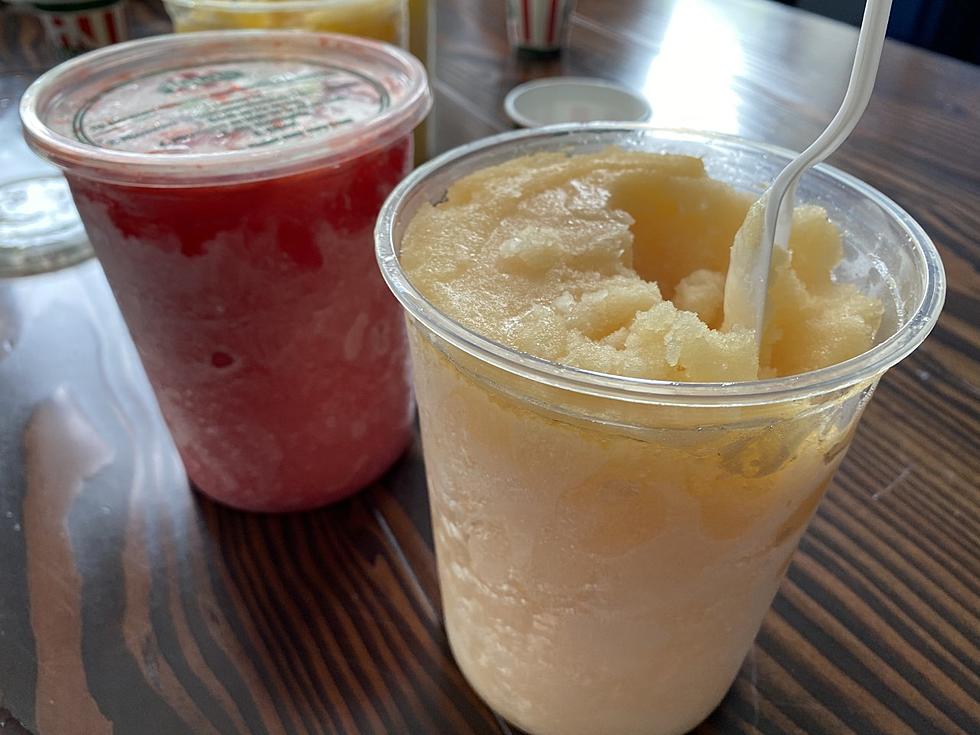 Rita's Celebrates First Day of Spring with Free Ice and Reveals a New Flavor
Chris Rollins
* UPDATE: A Rita's Italian Ice Press Release revealed the new flavor for the 2023 season. It's Gummi Bear Ice! You could win FREE ICE FOR A YEAR. Click here for details.
Good news. Rita's Italian Ice & Frozen Custard is open for the season and the day you've been waiting for is right around the corner. Rita's just announced that its Free Ice Day is back for 2023. Yippee.
Rita's loves to celebrate the first day of spring each year by giving away FREE ice. So, set a reminder in your phone to line up on Monday, March 20th for yours at your local Rita's Italian Ice. I love the spring looking cups. Check them out below.
This is exciting. Not only will you get a free, small ice (7 ounce) in the flavor of your choice in a limited edition first day of spring cup, but, a new, secret flavor is being released on March 20th as well.
Hmmm. I wonder what it could be. On Rita's social media I think there's a hint. When posting about the flavor drop, it said, "We can BEARLY contain our excitement." Hmmmm. We'll have to wait and see.
Don't miss out. Stop by your local Rita's Italian Ice on the first day of spring, Monday, March 20th anytime between 12pm and 9pm for your FREE ICE.
Get there as soon as you can, there's usually a line because everyone loves Rita's, of course.
I can hear you singing the jingle, it's been in my mind all day. C'mon you know it. "Be cool eat a Rita's."
To find a Rita's Italian Ice near you, click here.
Haven't Been to Ristorante Lucca and Piano Lounge in Bordentown Yet? Here's What You're Missing
Fine dining has been reinvented at this new restaurant in Bordentown, NJ (formerly Mastoris). It's has the elegant vibe you've been craving. You'll feel as if you're stepping into the city of Lucca in the Tuscany region of Italy. It's not just dinner, it's an experience you won't soon forget.
Haven't been yet? Here's a peek inside.
These are the Hottest Pop Concerts Happening in Philadelphia in 2023
2023 will bring some of the best concerts from some of our absolute favorite artists to Philadelphia (including Taylor Swift, Ed Sheeran and P!Nk.). Here's a COMPLETE list of all of the shows (so far) & even details on how you can get tickets to Philadelphia's hottest concerts of 202