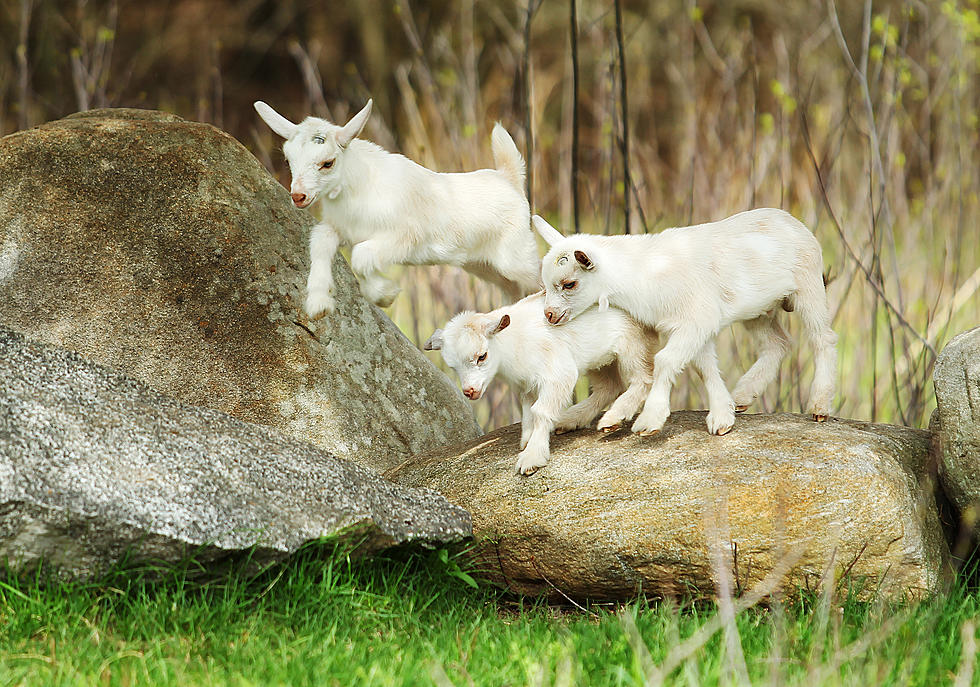 Spend St. Patrick's Day With Baby Goats At River Horse Brewery
Credit: Getty Images/iStockphoto
River Horse Brewing Company in Ewing, New Jersey is hosting an event where you can hang out with baby goats on Saint Patrick's Day.
There will be a total of eight baby goats that will be spending the day at River Horse, according the brewery's event page. Throughout the afternoon there will be opportunities to get up close to these goats because they will have Bottle Feeding and Snuggle Time Sessions with them. One ticket gets someone access to cuddle, feed, and play with baby goats. Also each registration comes with a beer tasting (beer tasting of 4 four ounce samples). Also, if someone wears green that day they'll get a goat back massage.
The reason behind this different St. Patrick's Day celebration is to help raise funds for these baby goats. They are rescues who lost their mothers. A majority of the proceeds will go towards raising these kids and preserving their new farmland home.
I hope no one gets too drunk and refuses to leave the baby goats. I imagine myself, honestly, trying to convince my family to adopt one because I won't be able to say goodbye to one if I bond with it.
I think spending St. Patrick's Day with cute baby goats might be better than rowdy drunk people.
Get more info on this event here